It's our Class of 2020 Graduation Gift Guide: The Top Ten
Let's hear it for the Class of 2020! Graduation looks quite a bit different this year, what with virtual ceremonies and distanced celebrations, and we know it's not how many had envisioned they'd close this noteworthy chapter. Graduating during this uncertain season requires an extra layer of courage and fortitude, and we want to honor and recognize the accomplishments of this year's graduating class. To celebrate this milestone moment, we've rounded up our top ten picks for grad gifts that feel extra special this year.
1. Something meaningful. Our pick: the Resilience necklace by Robin Haley, $955. A replica of an ancient artifact from 387 BC, this piece represents the resilience that resides within; life's uncertainties are merely opportunities to recognize and cultivate inner strength.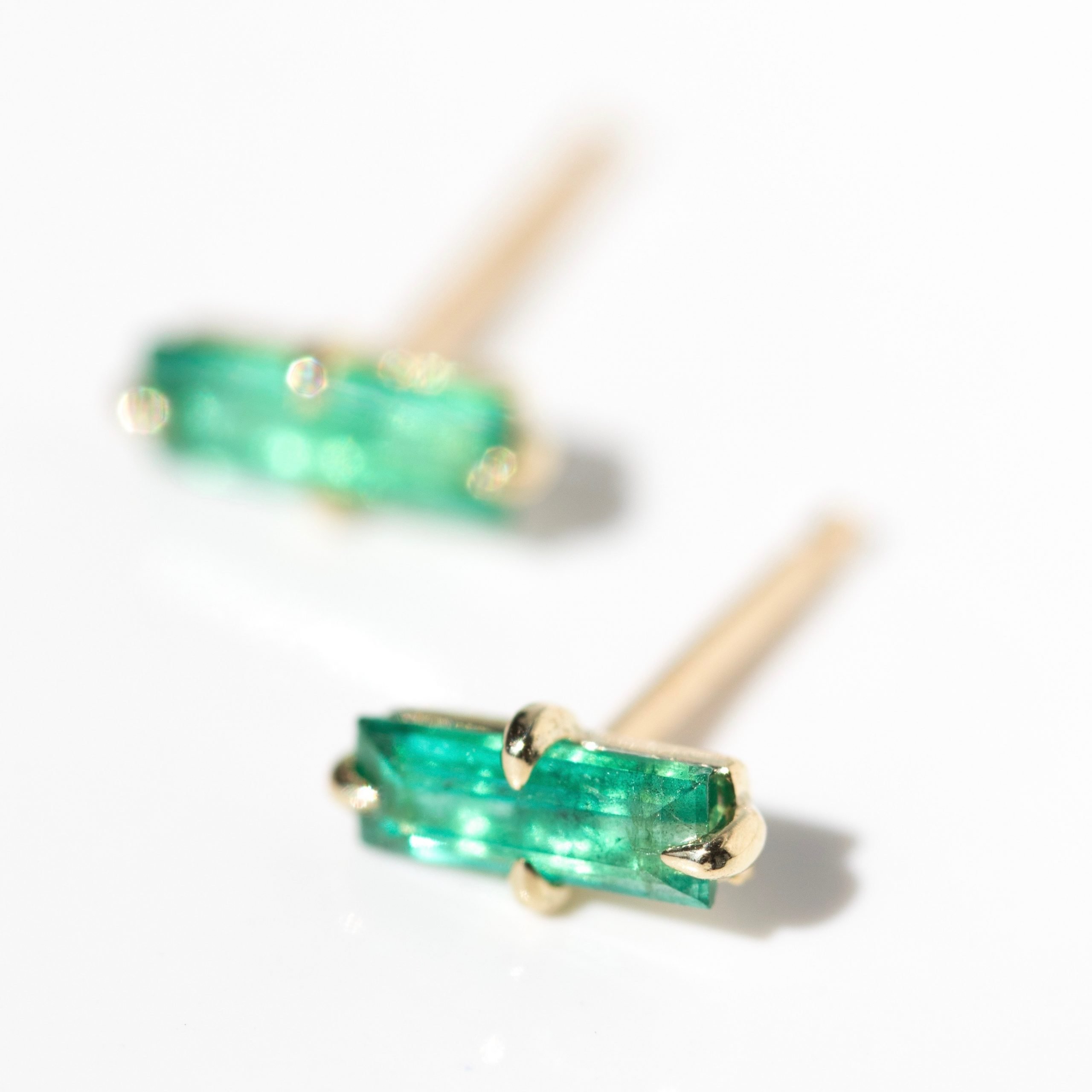 2. Something that adds a sleek pop of color. Our pick: the Elvin emerald studs from ILA, $1,180. These 14K gold, prong-set baguette emeralds make for a dose of color that's just right…the perfect pair for a special occasion.
3. Something to hold their favorite bits and bobs. Our pick: a Sugarboo canvas pouch, $18. Perfect for makeup, toiletries, or as the cutest clutch, this sweet canvas pouch is adorned with words of inspiration and is just right for daily essentials.
4. Something that inspires them. Our pick: a block letter bracelet from Maya J, $40. A single word can inspire and embolden. Simple block letters are fixed between double chains that are adjustable in length, making this perfect for daily empowerment on wrists of all ages and sizes.
5. Something sparkly to commemorate the special occasion. Our pick: diamond hoop earrings by Jude Frances, $250+. These hoops have long been favorites of ours because they're chock full of possibilities! They're sold as singles so they can be mixed and matched to your heart's content and paired with Jude Frances' signature enhancers, if you please.
6. Something sweet and simple. Our pick: the Nadi necklace from Lulu Designs, $125. Featuring lots of intricate details and a hint of diamond sparkle, this petite but eye-catching design exudes other-worldly beauty and serves as a reminder to channel inner strength.
7. Something with a daily dose of wisdom. Our pick: Sugarboo's box of 365 Gathered Truths, $105. Each box reveals a beautifully curated collection of inspirational quotes, one for each day of the year.
8. Something they can add to and make their own. Our pick: a stacking ring (or 2 or 3!) from Victoria Cunningham, $190+. Start with one and build over time to create a ring stack that tells a story, one that holds memories, milestones, and reminders to keep close at hand.
9. Something they can put on and never take off. Our pick: a heart necklace by Jane Hollinger, $100+. Precious but not overly sweet, this 14K gold heart (also available in sterling silver) can be layered up with other necklaces or worn on its own and is perfect for 24/7 wear.
10. Something as unique as your grad! Our pick: a one-of-a-kind Jamie Joseph ring, $950+. No two stones are exactly alike, and we love that each and every hand-crafted Jamie Joseph ring feels oh-so-special for this once-in-a-lifetime occasion.
Check out the the entire graduation gift collection here, and pick out a graduation card here.
photos by Laura Barton and Shoshanah Haber
Similar posts