Fresh Takes on Forever-Favorites: New Mizuki Pearls!
We couldn't be more excited to share the newest collection from Mizuki with you!
Pearls are our latest obsession, and each of these pieces feels like a fresh take on a forever-favorite. These definitely aren't your grandmother's pearls!
The large pearl hoops are making all of our hoop dreams come true! We love their extra large size, for oversized statement-making, though they also come in a smaller size for everyday wear.
The triple pearl lariat necklace combines two things we love—pearls and lariat necklaces—into one perfect necklace! It can be adjusted to be worn at any length—either as a choker lariat necklace, or a traditional mid-length chain (we also think it would be stunning worn backward with a low-back top!).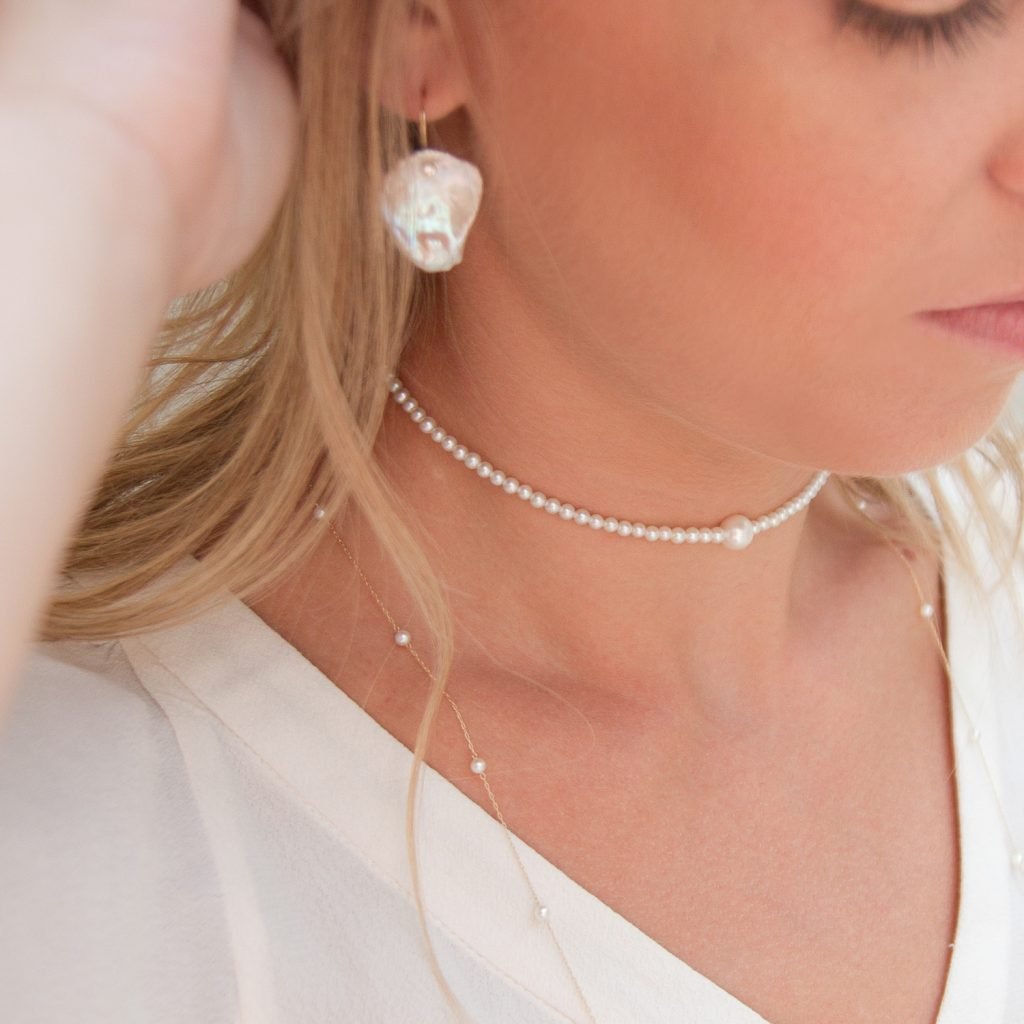 The freshwater pearl choker takes the classic strand of pearls to new heights! It sits high on the neck, and its springy inner coil allows it to fit necks of all sizes.
These lustrous pearl earrings had us at hello! They pick up so much color and light across their luminous surfaces… and Mizuki's simple diamond-studded earwire lets all their natural beauty shine!
The Akoya pearl open hoops feature a delicate sliver of pearls that falls below the ear. We love that they are both simple & comfortable enough to be worn daily, and lovely enough to be worn as elegant bridal earrings. You decide whether to dress them up or down!
The baroque pearl necklace features a single pearl set with sparkling diamond accents for a design that is stunning and ethereally lovely. Its wide-link chain allows it to be clasped at a variety of lengths for the utmost versatility.
Explore the rest of Mizuki's collection, here.
Photos by Laura Barton and Shoshanah Haber
Similar posts