2019 At A Glance
Cheers to a new year, and to a new decade! As we ring in 2020, we are filled with gratitude for all that last year taught us. Join us as we look back at our favorite moments from 2019.
January found us in this midst of a store expansion and remodel. From new lighting and paint to fixtures and flooring, our new shop embodies our aesthetic and who we are: strong, mindful women dedicated to function and beautiful things handmade with love. Every corner of NEWTWIST has been lovingly curated to share more of what speaks to us with those who walk through our doors.
February had us making the most of our chilly surroundings when a surprise storm snowed in the majority of our town for over a week. Many of us went without power and other necessities (wifi! hot showers!) as a result of fallen trees and damaged power lines. This time reminded us to slow down and count our blessings…think reading by the fire, playing boardgames by candlelight, spending more time with loved ones…
…and building epic snow-people in our our newfound winter wonderland of a backyard!
Spring and all its beautiful blooms brought sweet evenings in the garden with our dear friends, Jeremy and Jamie Joseph.
We spent an afternoon at the BuDhaGirl headquarters, which is located in Dallas, Texas, and it was a highlight of the spring season. Our web manager, Laura, caught up with Molly and Chloe from BuDhaGirl to tour their beautifully decorated space and to learn more about the studio behind our best-selling bangles.
With the arrival of sweet summertime, we found ourselves in New York City for our biannual buying trip. Apart from attending three home & gift and/or jewelry shows, MELEE, NY NOW, and SHOPPE OBJECT, our visit wouldn't have been complete without a stop at The Met. This trip did not disappoint!
The "Camp: Notes on Fashion" exhibit at The Met captured all things fabulous and filled our minds and hearts with inspiration. We had the opportunity to explore camp's history, which is deeply intertwined with queer culture, and found that to be camp is to challenge the rule book and what qualifies good taste and good behavior. Not to mention, it was a feast for the eyes.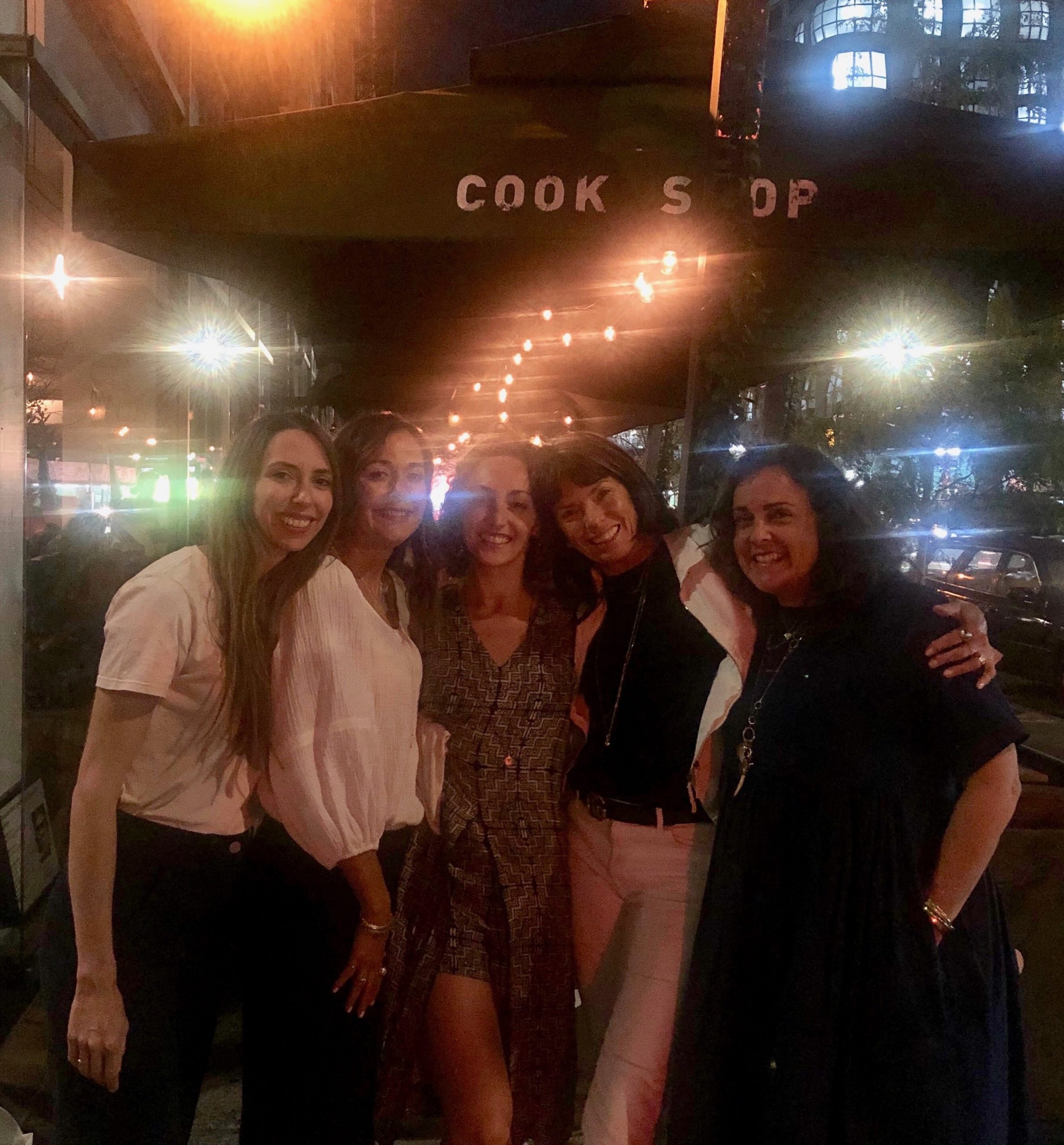 We of course made time to stop at one of our favorite restaurants in NYC, Cookshop, with one of our favorite people and jewelry artists, Melissa Joy Manning.
We brought back lots of gorgeous new goodies for the store from NYC, including the most gorgeous, one-of-a-kind Jamie Joseph rings. Per usual, we well in love with them all, but we were especially drawn to opals, pearls, turquoise, and tourmaline.
As the air chilled and the leaves fell, we found ourselves Halloween ready for the annual Haunted Market at Fifth Street Public Market, where families can bring their kiddos to our shop and others at the market for a safe and fun night of trick-or-treating. We loved dressing up and seeing your costumes, too!
Fall turned to winter, and with the change of the seasons we gathered together for our annual holiday party. It's our favorite night of the year, and we love that we get to share it with you.
Thank you for supporting our small business this past year and past decade; we wouldn't be here without you!
Cheers to 2020 vision,
All of us at NEWTWIST
P.S. read up on our favorite memories from years past here.
Similar posts