An Afternoon at the BuDhaGirl Headquarters
We spent an afternoon at the BuDhaGirl headquarters in Dallas, Texas, and we are so excited to share with you all that we learned and discovered during our visit.
Our web manager, Laura, sat down with Molly and Chloe from BuDhaGirl to answer your questions.
What's the story behind the BuDhaGirl name?
It all began when Jessica, the founder of BuDhaGirl, and a friend went to Thailand together. There, Buddhist monks only serve through charity, and they accept gifts from people on the street. In return, they offer a small bangle in order to show their gratitude. When Jessica returned from her trip, her arms were full with the bangles, and the idea for BuDhaGirl was born. BuDhaGirl bangles are meant to be worn in gratitude – to inspire wearers to focus on their blessings. They're also meant to be given away. You're encouraged to take one off and give it to someone who needs a kind word (even a stranger!), or as a display of gratitude.
What are they made of?
Medical grade tubing that's been filled with gold leaf, and then stamped and sealed. The silver bracelets are filled with silver leaf, and rose gold are filled with a mixture of gold & silver leaf and copper.
Can I really wear them in the pool?
Yes! They're water proof and sweat proof! If they ever get misshapen (sometimes hot yoga will do that), just put them in hot water for a bit.
How do you pick your intentions for the day?
I think about what I want for that day, whether it's to show compassion, to be a better mom, to walk my dog that day, to be kind to a stranger, exercise, eat well, or take time to read. I take a few minutes as I put each one on to think about what I want to notice, accomplish, do more of, or do better for the day ahead, and it helps me focus on those things throughout the day.
What are you favorite colors to stack together?
We love mixing the colors! BuDhaGirl bangles are definitely made to mix. We're all loving fawn and rose gold right now, but we also love black and gold together.
Laura discovered other gorgeous designs during her visit and quickly fell in love with their unique details.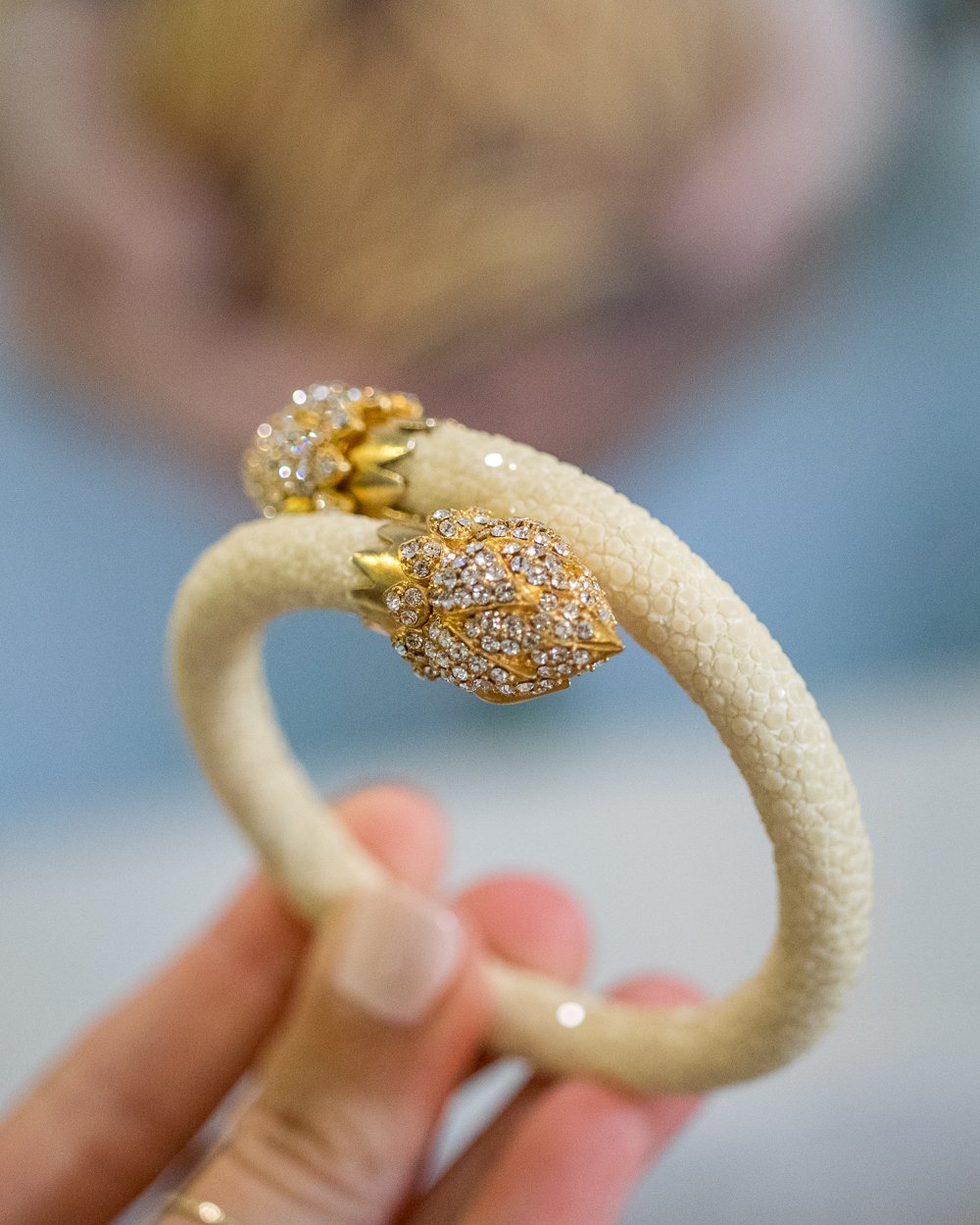 Not to mention, every corner of the studio was so beautifully decorated!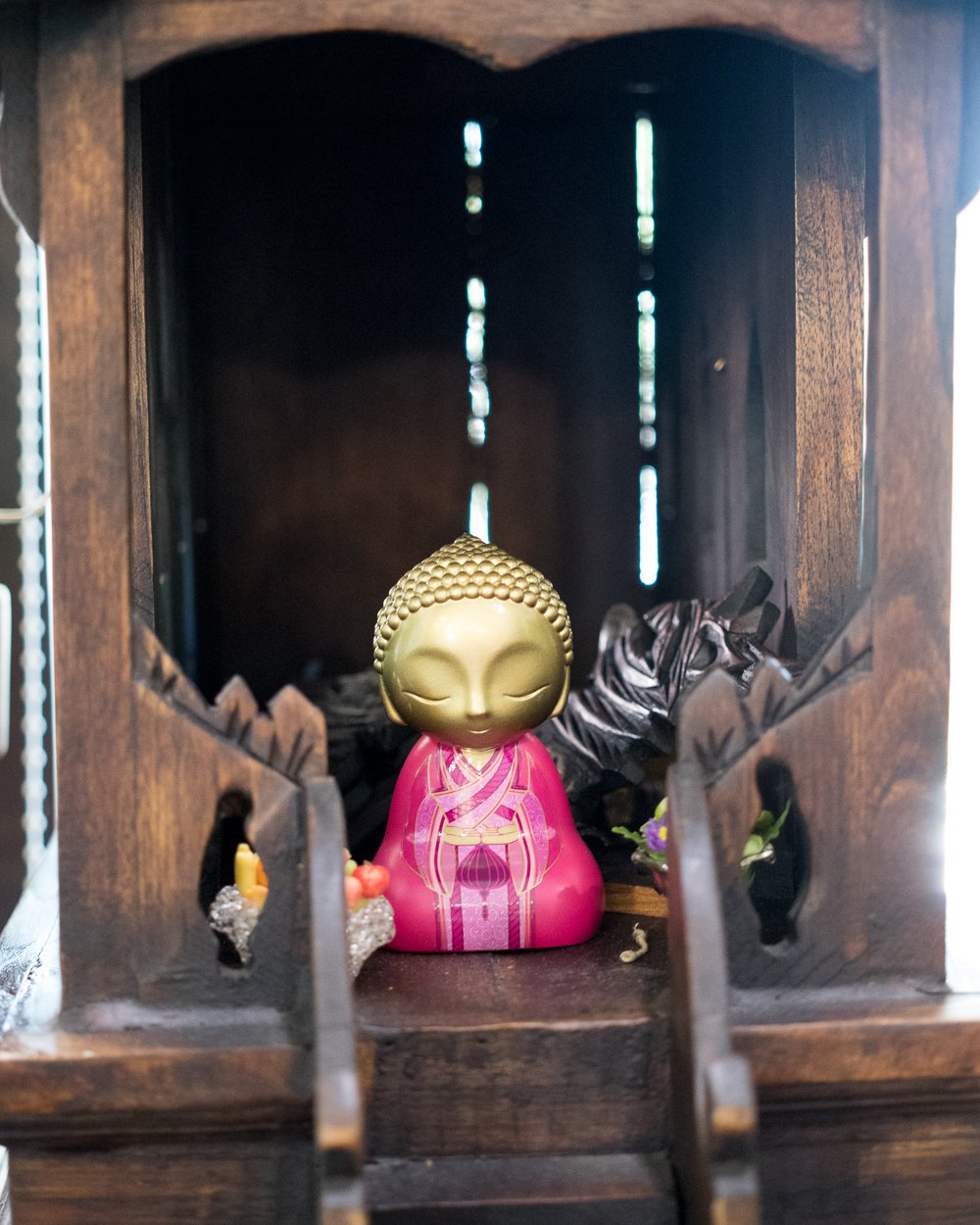 Thanks for having us, BuDhaGirl!
Explore BuDhaGirl's bestselling bangles, including their brand new color, Fawn, here.
Photos by Laura Barton
Similar posts