Love to NY NOW & Always
Every time we visit NYC, we are filled with a renewed sense of inspiration and an appreciation for those who create. Being surrounded by so many talented artists at the NY NOW gift show, we are able to find peace and beauty amidst endless crowds of vibrant energy.
Here's an inspo fix featuring some amazing finds from our trip…
Our visit was off to a strong start with a visit to Jamie Joseph Jewelry. It's always so hard to choose our favorites because we love them all!!
Opal magic, anyone?
Dreamy blues…Lapis, moonstone, and sapphire, oh my!
We love these agate treasures with black diamond accents.
Tourmaline, prehnite, and chrysoprase in our favorite shades of green.
We fell in love with everything by ILA, but this ring stack might be the sweetest of them all.
The coolest pouches by Uashmama. Made from paper that is washable yet looks and feels like leather, each piece is hand crafted in Tuscany. Pretty amazing, right?
Tura Sugden blows us away every time! She uses a traditional German blowpipe that incorporates the power of breath to supply oxygen and gas for all of her gold-working. Inspired by light, shadow, and the changing seasons, her work is feminine and airy, with a quiet color palette and detailed construction.
Hello, baguette diamonds! Suzanne Kalan continues to amaze us with her stunning, one-of-a-kind designs.
Jess Panza's medium of choice is glass. She employs an Italian method known as "Lampworking" to create her designs by melting the glass by hand over an open flame and applying it directly to the metal. We love how she pushes the boundaries of metalwork and jewelry design by incorporating intricate glass blowing techniques into her work.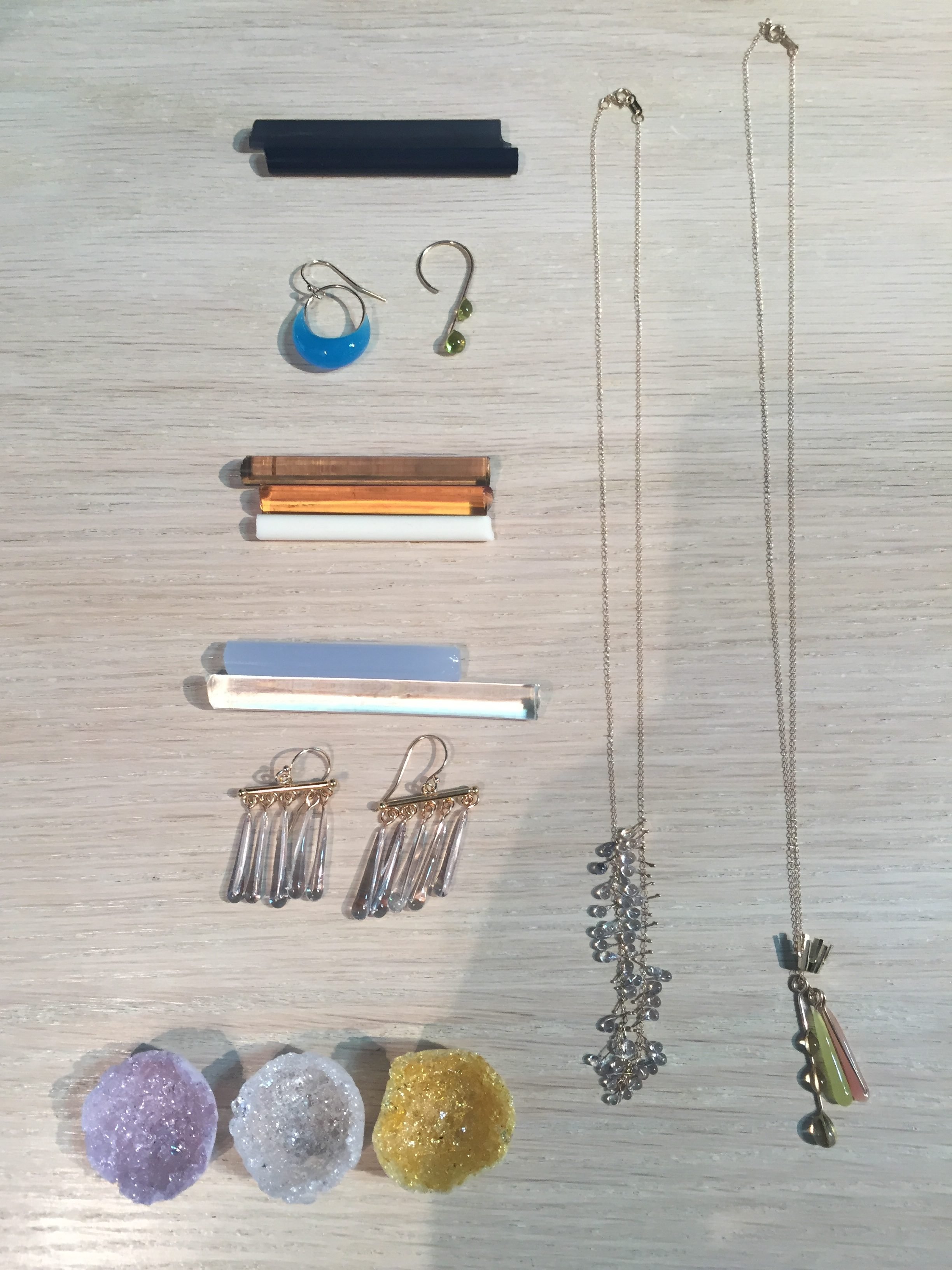 Rainbow sapphires and rubies bursting with juicy color… These beauties by Polly Wales had us completely mesmerized. Using her unique approach to lost wax casting techniques, precious gems are directly cast into gold, thus creating pieces that resemble natural gem encrusted forms, like sparkling geodes split open, or discoveries from the deep.
Michael Aram transfixed us with designs full of life and movement.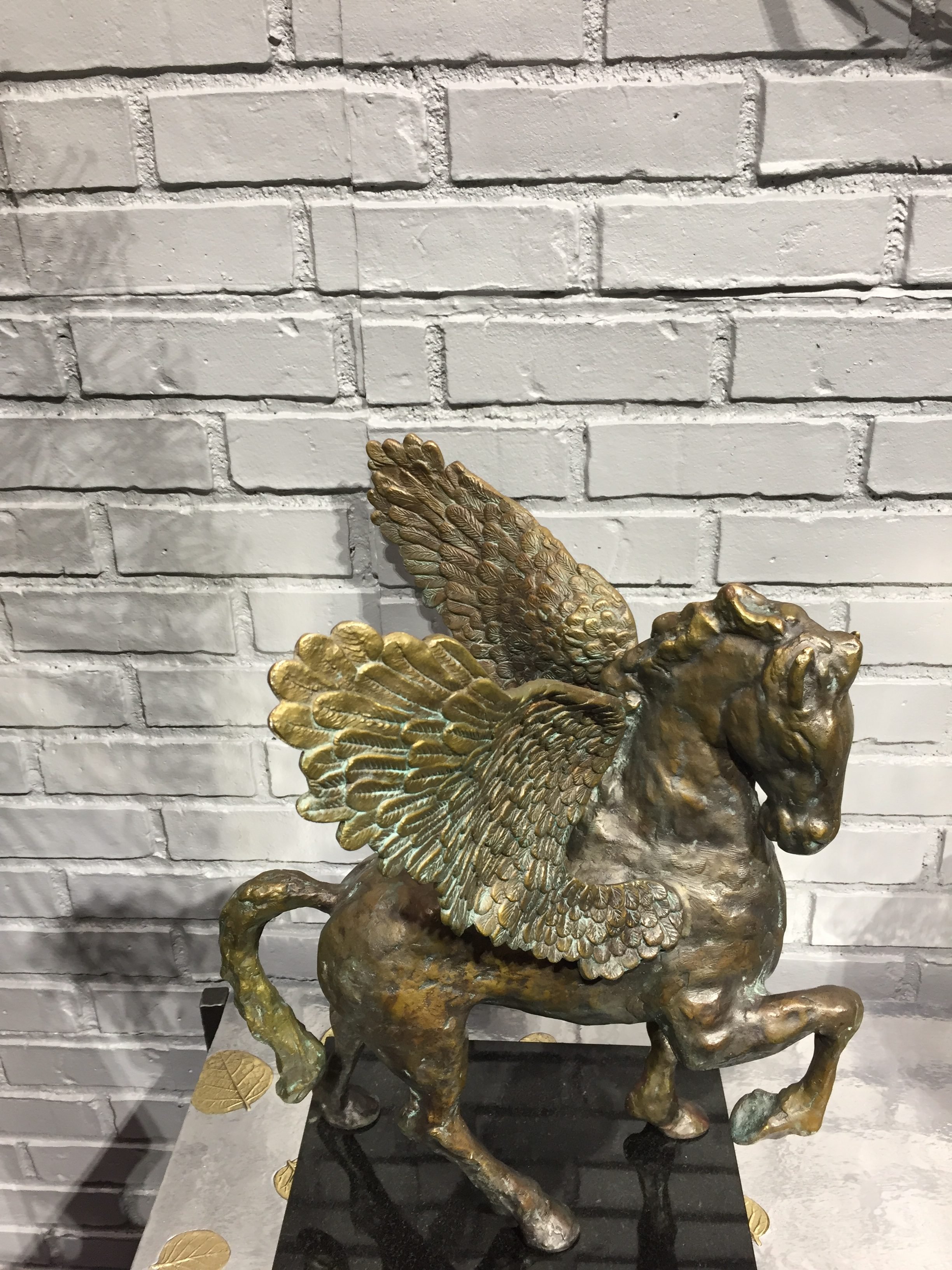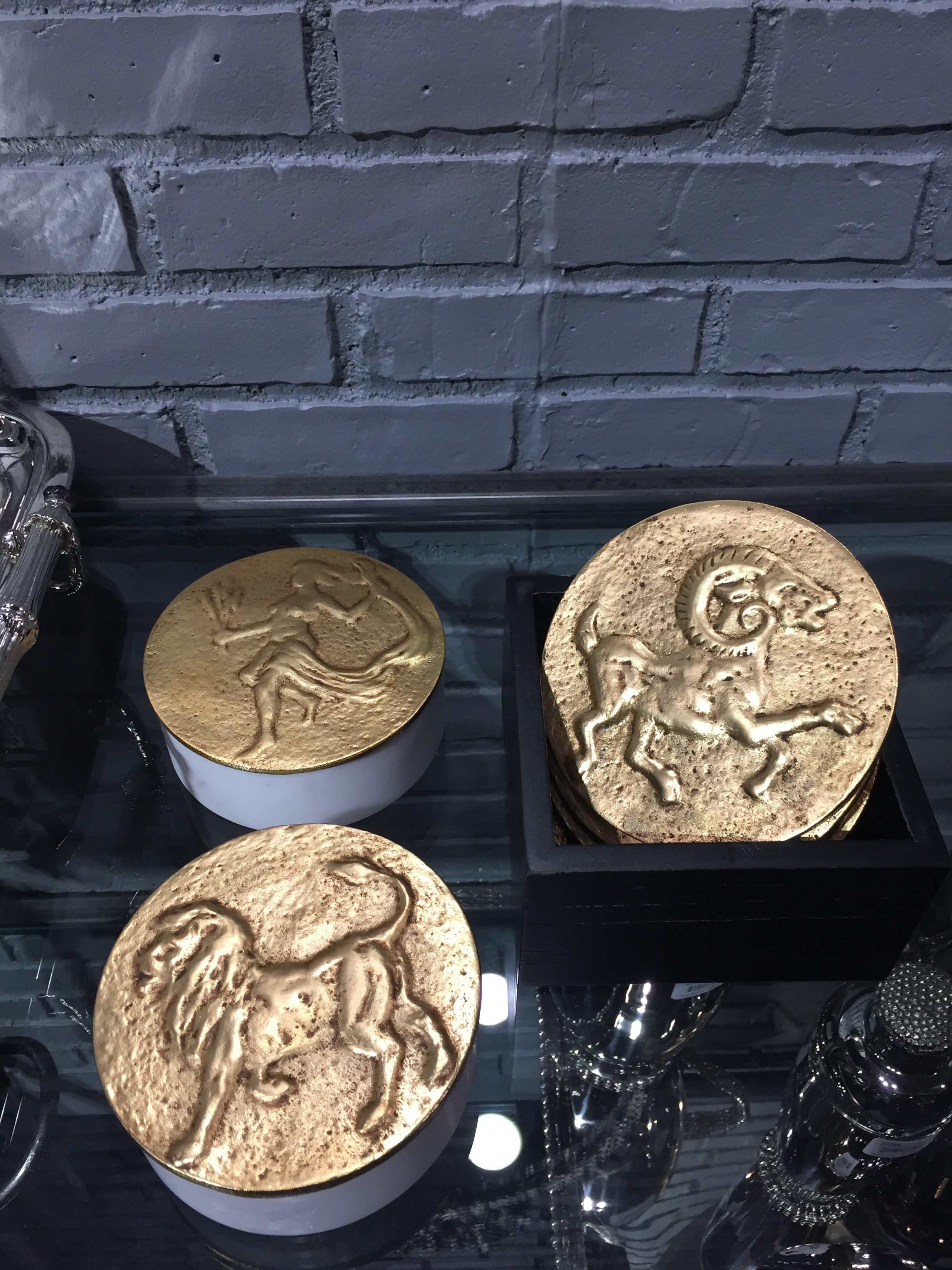 Bling, bling! Now this is what we call an engagement ring! Saundra Messinger showcased some serious ring power, and we are loving it.
We do, we do!
Margaret Solow finds inspiration from nature, art, travel, and philosophy…and it shows! Her understated approach and use of natural materials allows for each gemstone to speak its own language. And these stones are completely captivating.
Victoria Cunningham's designs are sweet and feminine. They always feel special and unique, ready to evolve with its wearer for occasion or everyday wear.
Misa's work is truly an extension of self. Her designs are drawn from her upbringing in Hawaii and Micronesia and her affinity with nature. Through the ancient art of lost-wax casting, she skillfully carves her designs from wax, which then undergo a casting process that solidifies molten metal. We're simply dying over these opals!
We have so much love for all of our amazing artists. They are our inspiration and why we do what we do.
Goodbye, New York! We're sad to leave, but so, SO excited to share with you all the treasures we found as everything arrives over the next few months. That's the fun part! Stay tuned.
Similar posts