Lulu Designs: Otherwordly Charm
The latest from Lulu Designs highlights the prettiest stones for spring and lots of exquisite detailing and other-worldly charm.
The Luna necklace features a mother-of-pearl heart + a golden moon. Mother's Day is around the corner and we think this is the perfect way to tell your mama just how much you love her!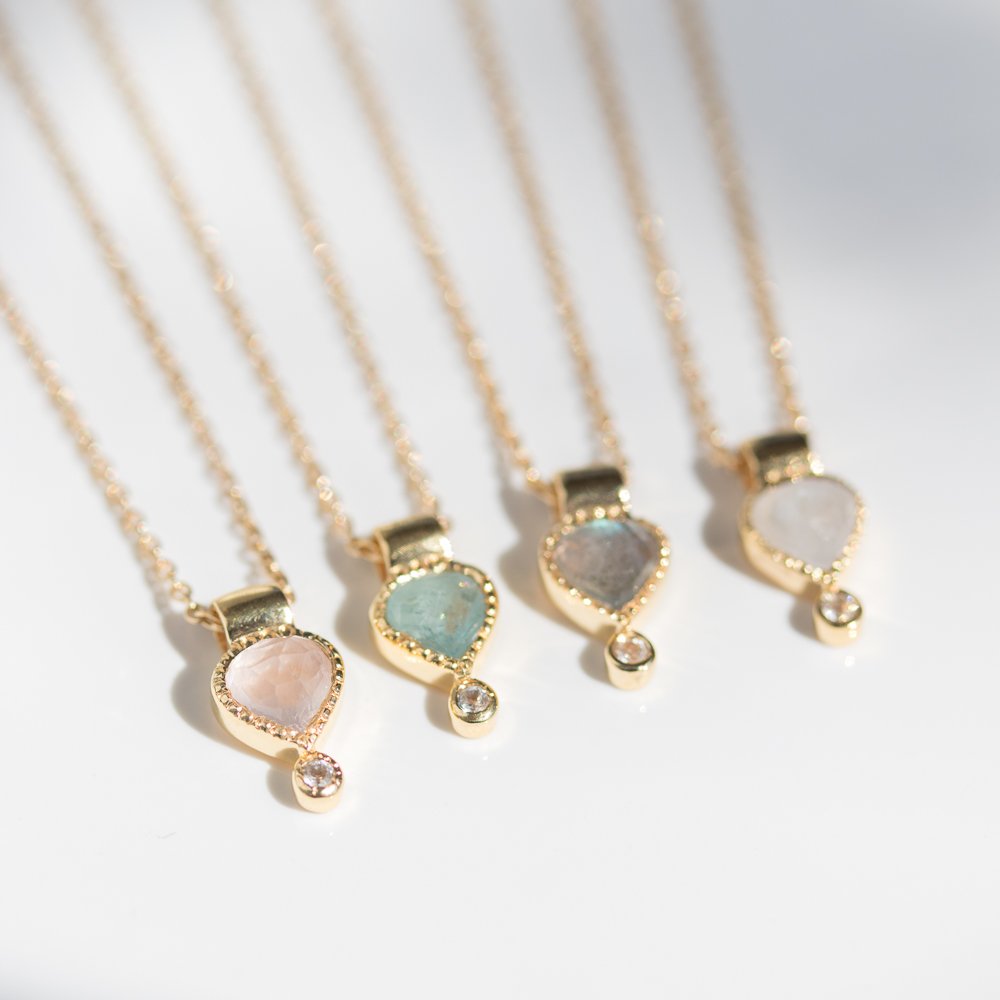 Dreamy little gemstone droplets hang from a delicate chains, accented by a sparkling little white topaz. We love that their petite size and subdued pop of color make these perfect for everyday wear.
Aptly named after a type of handwoven checked textile, the Madras necklace features a simple shape and other-worldly detailing.
The Chandra necklace honors the moon, with its undeniable pull and shining rocky surface that reflects the light of the sun. Let this lovely lunar-inspired pendant light your way. We love that its single sparkling diamond adds extra shine, and exquisite detailing on its surface adds an exotic charm.
Each artful, handcrafted design is an organic convergence of simplicity and elegance. Explore the collection and discover your favorite modern heirloom here.
Images by Laura Barton
Similar posts