Bridal Jewelry: Our 5 Favorite Engagement Rings
Love is in the air, and we're here to help you find the engagement ring of your dreams!
We've rounded up five of the most exquisite, hand-crafted engagement rings to help spark inspiration and intrigue as you search for your forever ring.
1. The Maroa ring is named after a volcanic caldera, a nod to the birthplace of diamonds. Handcrafted in Chinchar/Maloney's Portland, OR studio, this ring showcases the most gorgeous gray diamond, which has been left untreated and complete with all of its original color and unique characteristics- an exquisite embrace of natural imperfection. Set in their signature bezel and lifted above the band, it is perfect for effortless stacking with a wedding band or other rings.
2. This design by Rebecca Overmann encapsulates both modern edginess and elegant simplicity. With three triangular diamonds sitting side-by-side on a brushed gold band, this incredible piece is destined to become a timeless keepsake.
3. To say that we were collectively enamored when we saw this ring by Misa Jewelry would be an understatement. A sparkling, faceted, perfectly-not-perfect rustic diamond rests in a halo of diamonds equally as lovely. A dreamy design all around, this ring is sure to be loved forever.
4. Inspired by light, shadow, and the changing seasons, this incredible diamond slice features an organic elegance with Tura Sugden's hand-fabricated signature setting.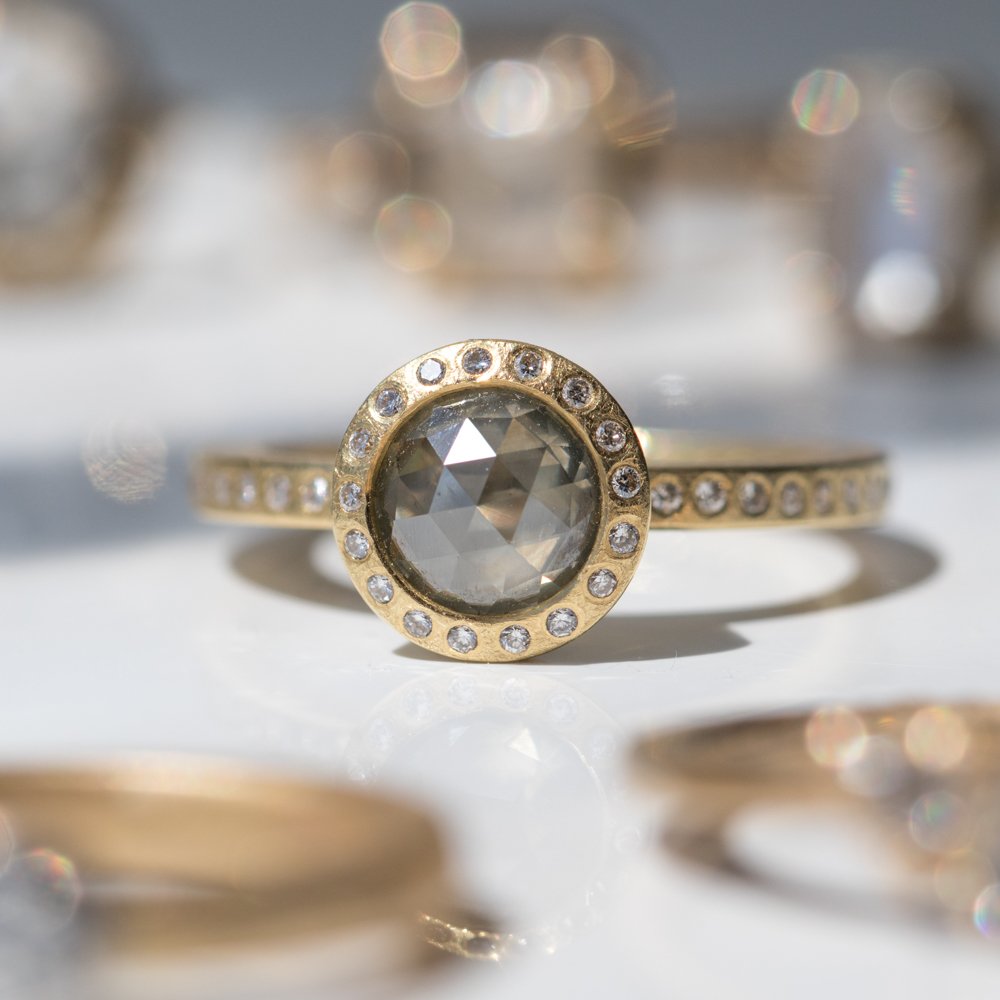 5. Todd Reed's simple design showcases the most incredible, light-filled, twinkling diamond. White diamonds dance around the band and bezel, adding a little extra luster. Breathtaking to wear and behold.
Shop our entire collection of gorgeous, handmade engagement rings, as well as bridal jewelry, wedding bands, and wedding party gifts, here.
Photos by Laura Barton
Similar posts