Chain Reaction: New Designer Lizzie Mandler
We are thrilled to introduce you to our newest designer, Lizzie Mandler!
Handmade in Los Angeles, each piece is the epitome of cool, modern perfection.
Here are a few reasons why we are obsessed with her work:
Simple + Timeless
This is what every jewelry collections needs: a classic chain that you'll love + live in forever.
Unexpected Details
Lizzie's iconic design direction, including her signature knife-edge detail, givers each of her chains a modern spin.
Instant Polish
There's nothing like a bold chain to instantly complete an outfit. Kick your favorite white tee up a notch, add a little polish to a blazer, or give your favorite flowy dress a dose of golden glow.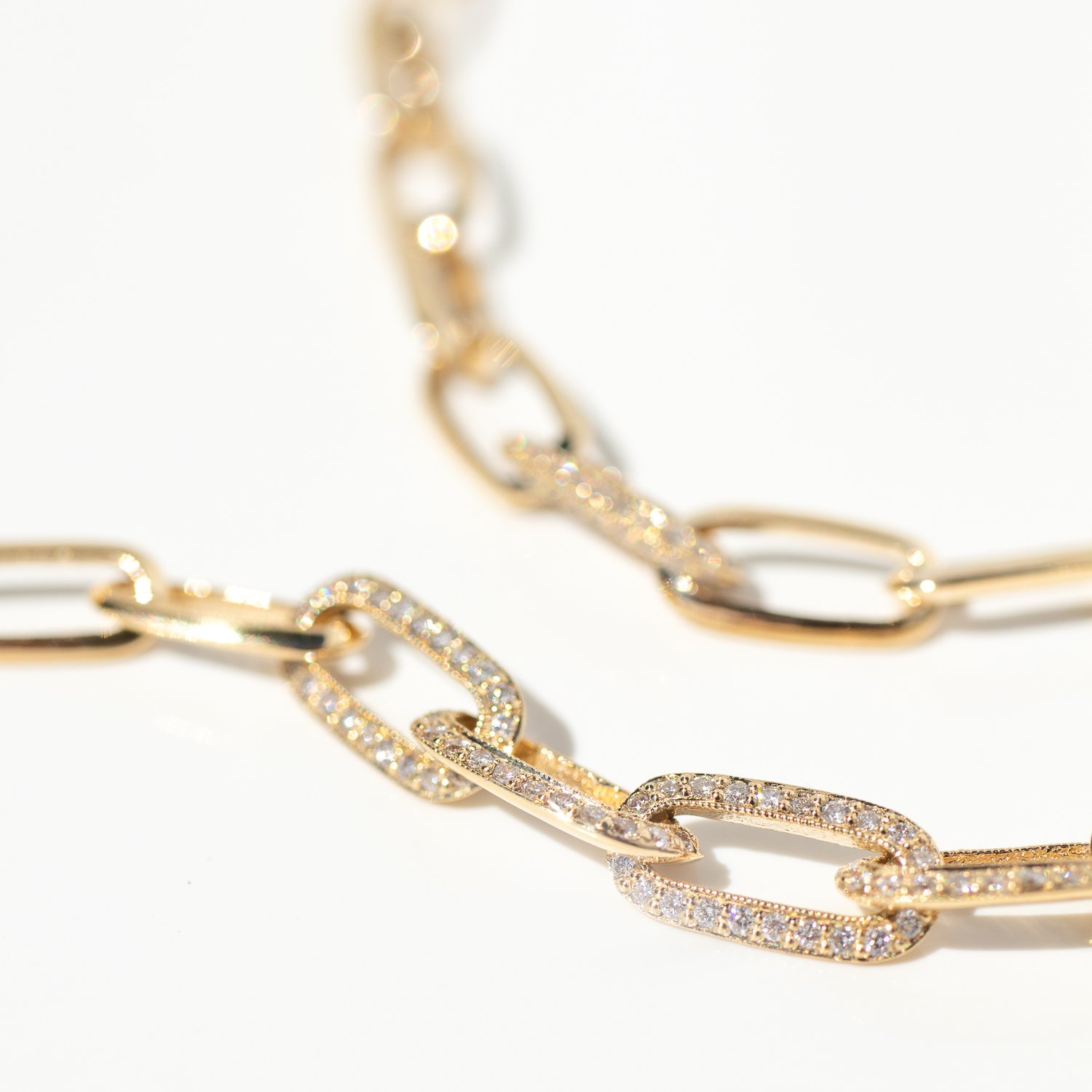 Similar posts