Get to Know our Artists: Sweet Pea Jewellery Q&A
We are thrilled to welcome new artist, Siobhan O'Neill, designer of Sweet Pea Jewellery, to the NEWTWIST family.
With a keen eye for impeccable quality and fine detail, Siobhan has been interested in jewelry, fashion, and design from a young age, and has been making jewelry since the early 1990s.
Can you tell us a little about what drew you to jewelry design and how you got your start?
Since a child I have always been interested in fashion and textiles. I also used to go with my Father to auctions which sparked my interest in jewellery. It was at one of these auctions that I bought my first vintage piece of jewellery at the age of 12. I studied fine art at College and then decided to make sculptures. After meeting my friend and jeweller, Tom Binns, he persuaded me that jewellery was actually what I was born to do.
What was the first piece of jewelry you ever made?
The first piece of jewellery I ever made was for my much loved Sindy doll (a British version of a Barbie doll). It was a tiny bracelet made from tin foil.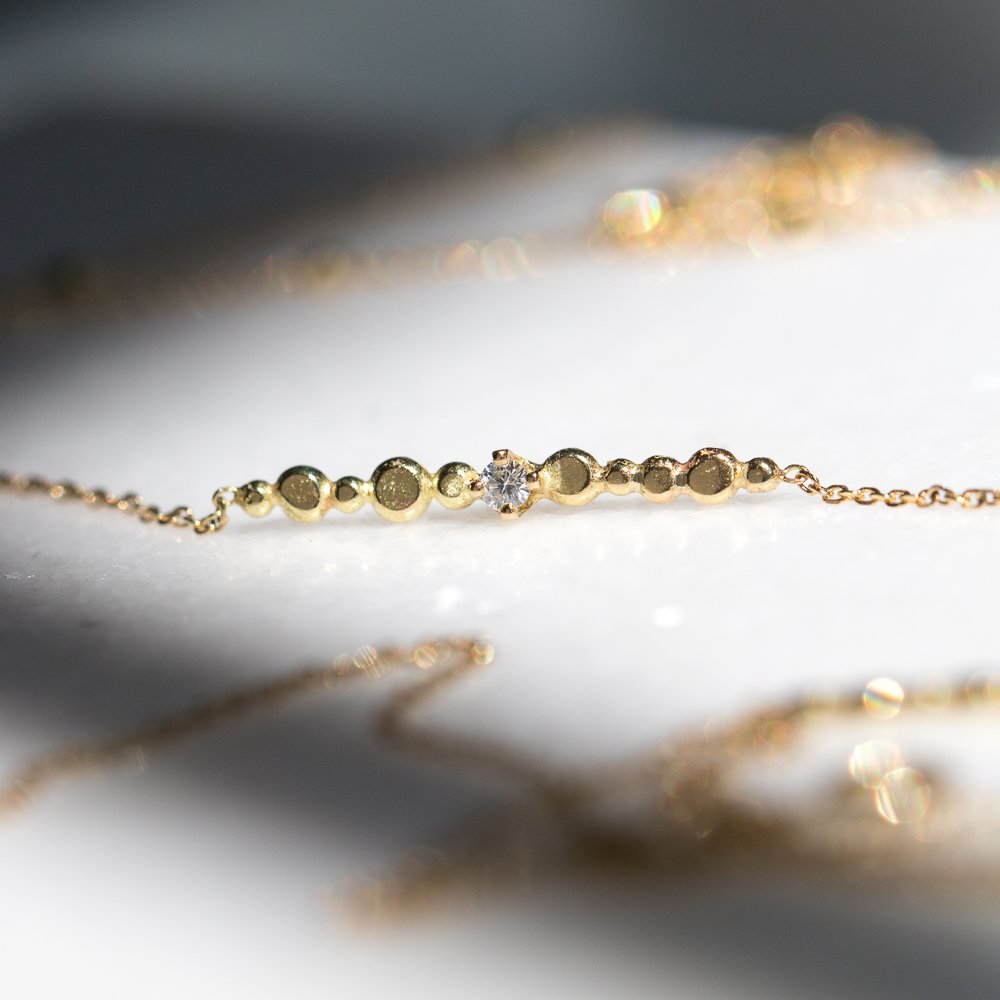 How did that evolve into your incredible collections of today?
At first I did not have the skills to solder, so I took the tin foil method to extreme: making jewellery from sheet pewter glued together. After returning to University and doing a degree in jewellery, I had the soldering skills I needed to begin working in 18K gold, working on a much finer scale than I had previously which is still my distinctive aesthetic today.
Your soft and delicate designs are so captivating and are almost like liquid gold. What drives your creative process?
My creative process comes from all quarters. I am heavily influenced by vintage clothing, nature and architecture. I also travel a lot and am always on the look out for interesting stones and pearls to use in my latest designs. I am obsessed with fashion so am inspired by what is seen on the catwalks and luckily living in London means we always get that edge just slightly ahead of most other cities. 
What is/are your favorite material(s) to work with, and why?
18K gold is my favourite material, it is so easy to work with and you can do really delicate work as it is so pure.
We hear that you have a passion for interior design and vintage clothing as well, which we love! How would you describe your personal style?
My personal style is extremely eclectic, always glamour and always silk and sequins, even if it's teamed with a pair of heavy biker boots.
What piece of jewelry do you own that is the nearest and dearest to your heart, and why?
A gold safety pin given to me by Tom Binns. It's glamorous and punk all at the same time. 
What is your favorite color to wear?
Aqua Marine Blue.
What accessory can you not leave your home without?
My BITCH necklace (as seen below and similar to the bespoke version we have just made for Kylie Minogue and the launch of her new album). 
Favorite indulgence? 
Shoes!
What are your everyday handbag essentials?
Lipstick, spare shoes, Rescue Remedy (plus a small pharmacy) and jewellery pliers.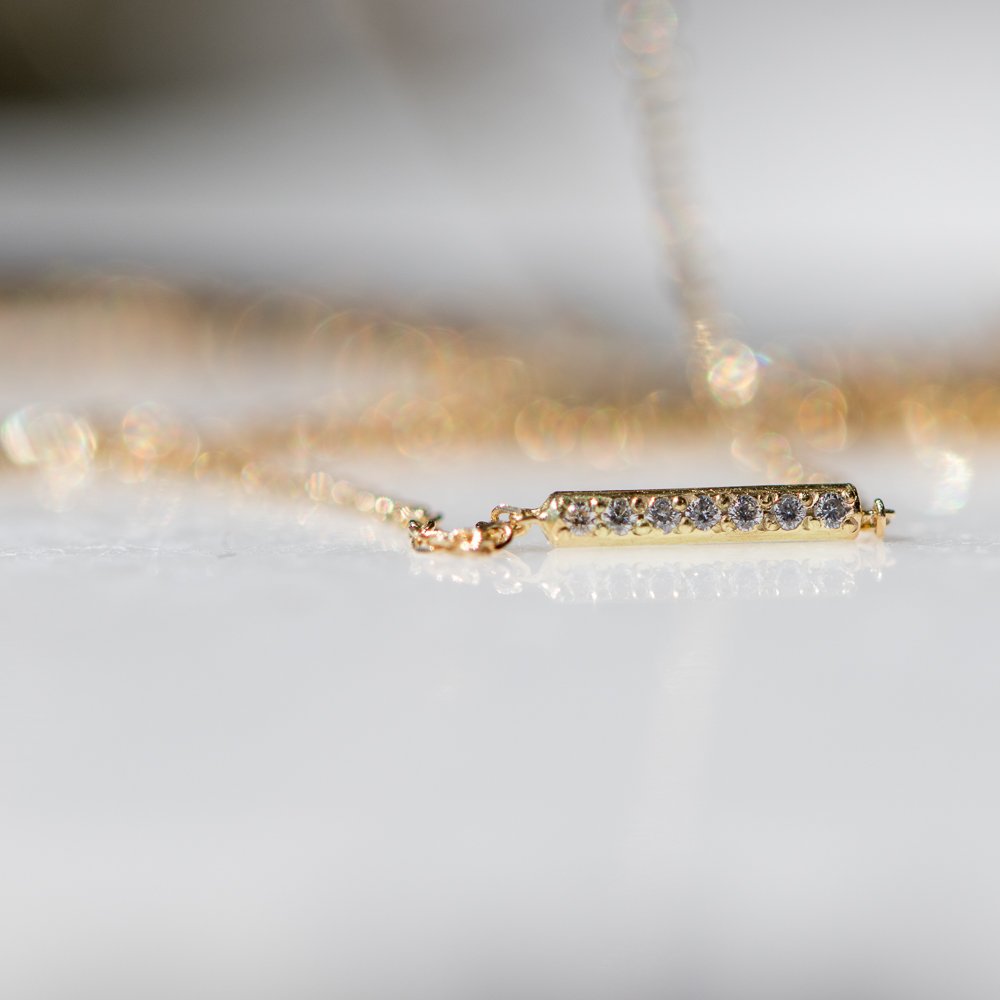 Siobhan's soft and delicate designs are almost like cascades of liquid gold, glimmering and dancing in the light. Explore more from Sweet Pea's artful and completely captivating collection, here.
Images by Laura Barton and Sweet Pea Jewellery
Similar posts