7 Favorite Gifts for Grads: Part II
It's time to celebrate your graduate! To help commemorate this once-in-a-lifetime occasion, we've gathered up seven more of our favorite jewels that feel extra special, timeless, and like the sky's the limit.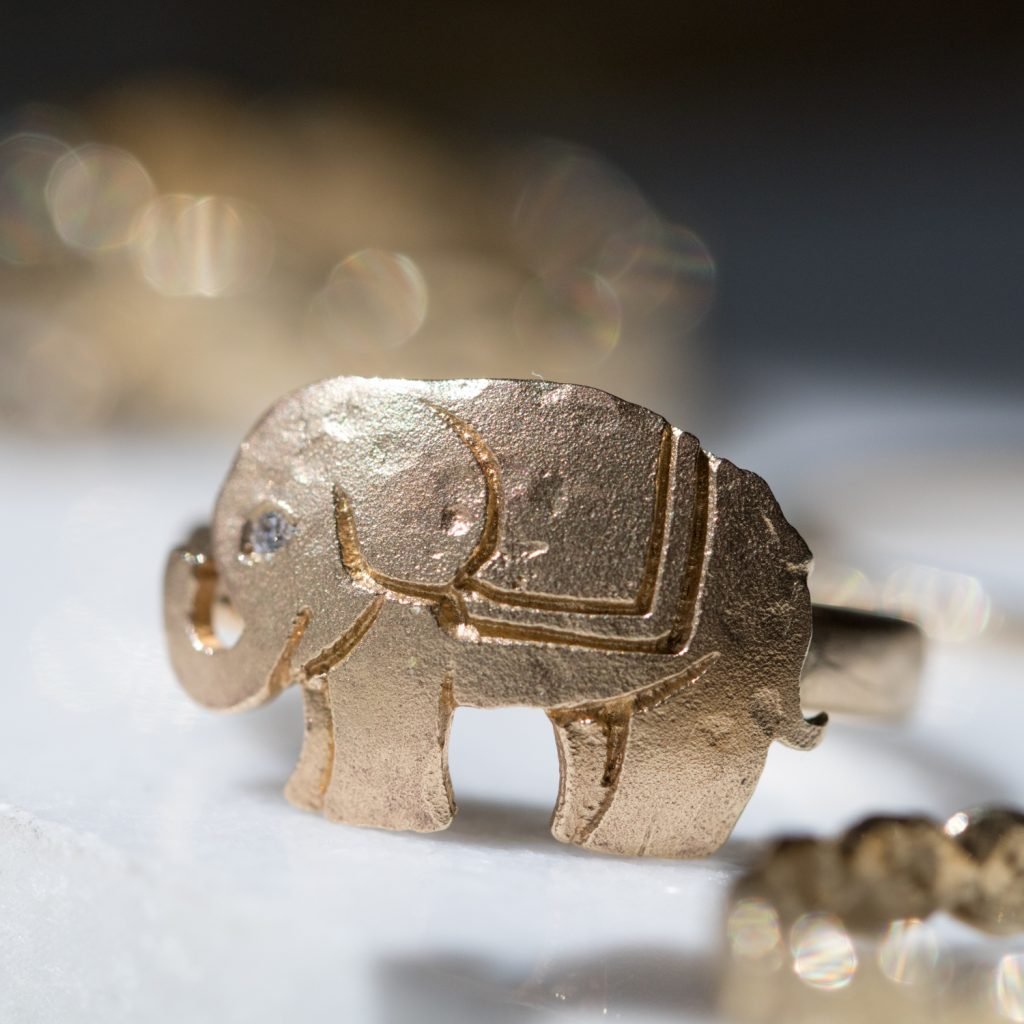 1. Elephants symbolize strength, wisdom, and good luck, and we think this sweet ring by Victoria Cunningham is just perfect for graduation, with its hand-carved details and shimmering diamond eye.
2. Why have one diamond when you can have two? These double diamond post earrings from Saundra Messinger have a classic feel to them with a contemporary edge; a timeless treasure sure to be loved for years to come.
3. Diamonds and pearls are always a stunning combo. These cuffs by Mizuki have a graceful elegance and everyday wearability about them, all wrapped up into one beautiful bracelet.
4. This glowing moonstone by Robindira Unsworth, surrounded by a frame of twinkling diamonds, is both eye-catching and lovely. This captivating stone helps remind us to always shoot for the moon, and with that, this necklace feels just right for honoring a graduate.
5. A unique Jamie Joseph ring, as one-of-a-kind as your graduate…from natural neutrals to vibrant pops of color, these hand-forged rings feel oh-so-special for this once-in-a-lifetime occasion.
6. These exquisite necklaces by Misa Jewelry carry with them unique stone qualities that serve as daily inspiration. Opal is said to enhance imagination, creativity, and spontaneity; moonstone is regarded as a talisman of the inward journey; and labradorite is a useful companion through change, imparting strength and perseverance on its wearer.
7. These feather light and barely-there bracelets by Sweet Pea are the loveliest wisps of gold for the wrist. Perfect for every occasion, these glimmering chains are a sweet token to mark the closing of one chapter and the beginning of the next.
Explore more future heirlooms and timeless treasures, here.
Photos by Laura Barton
Similar posts