NEW TO NEWTW!ST: Jewelry Artist Lene Vibe
Inspired by the fairytales of her Danish homeland, the work of NEWTWIST's newest jewelry artist, Lene Vibe, takes us on a romp into a magical forest where all things are enchanted and wondrous.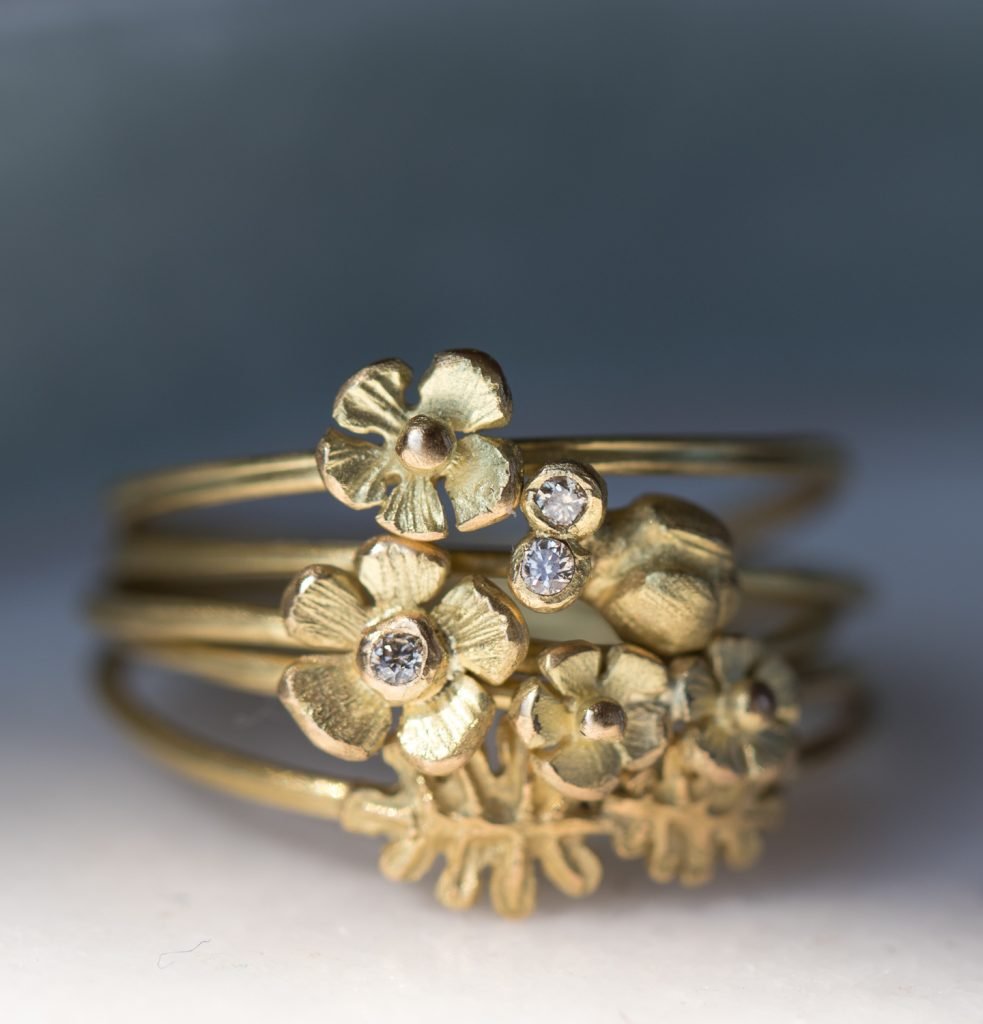 It's not surprising that the Danish-born and bred designer spent a lot of time reading and exploring the countryside where she grew up in Jylland. She translates these vivid recollections from childhood with elegance, sophistication, and grace into wearable, one-of-a-kind pieces of jewelry in which the golden, magical motifs surround the most sumptuous of her handpicked, baroque South Sea, Keshi and Tahitian pearls and antique cut, natural colored diamonds.
Look closely and you'll find diamond-eyed snails hiding in the flowers…
…exquisite South Sea and Tahitian pearls topped with golden flowers…
…and leaves so charming they feel as if they've been plucked from a magical land.
When asked about how her start in the jewelry business, Lene explains, "I had always been passionate about jewelry but never thought I'd be able to make it my life's work since I draw like a three year old." She laughs. "But then fate sort of stepped in. Three of my favorite rings were stolen and I decided to recreate them myself and took a weekend workshop in jewelry making. I continued to cultivate my craft at home in my spare time."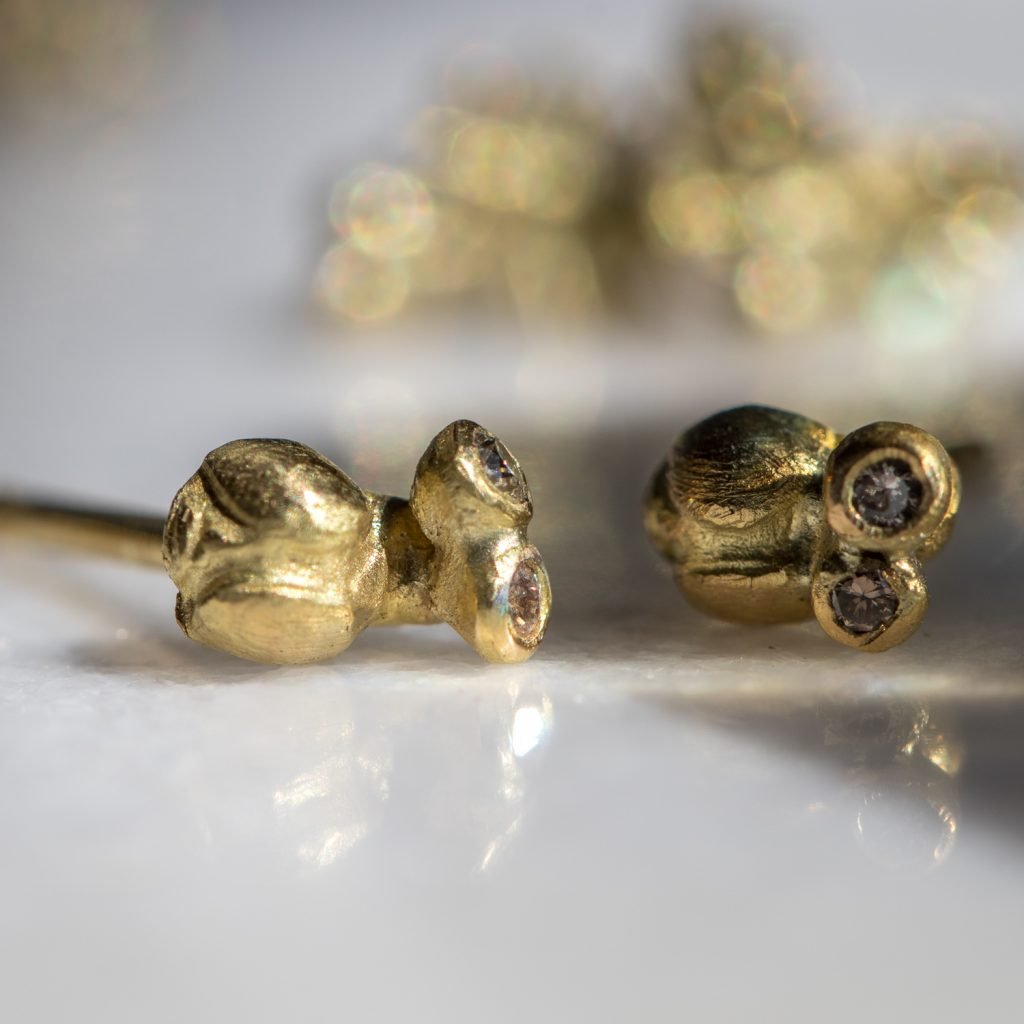 Eventually Lene became an apprentice at George Jensen in 1995 and worked there for three years. She had moved to Copenhagen, where she then took a four-year goldsmithing course and opened her own store and wholesaling business in 2002. "I realized that I didn't have to know how to render as long as I could make all my models and create my own textures, finishes and details, which I do for all of my designs. Nothing is sketched first. It all takes place in my head and comes out through my hands."
We couldn't be more thrilled to share Lene Vibe's incredible work with you. Explore more from her enchanted collection, here.
xoxo
Photos by Laura Barton
Similar posts