New York, New Inspiration
We just returned from our biannual buying trip to NY NOW in NYC, bringing home with us new inspiration, new experiences, and new pieces and artists for our little shop.
Iridescent beetle wings turned into beautiful works of wearable art, by Hannah Blount. The prong setting and diamond dots create an organic yet refined aesthetic, which is what we love about her collection.
More beauty from Hannah Blount, featuring aquamarine and yellow beryl.
This stunning trapiche emerald evil eye ring by Melissa Joy Manning stopped us in our tracks.
New, one of a kinds from Jamie Joseph are heading our way and we cannot wait to share them with you!
These gorgeous post earrings by Margery Hirschey add that perfect pop of color.
Beautiful new work by Victoria Cunningham. We can't get over the hand carved detail and rainbow sapphire accents.
Gorgeous diamond decadence from Misa Jewelry.
This gold crossbody and others by Tracy Tanner will be making their way to our shop very soon!
Vibrant watermelon tourmaline with a diamond frame, by Robindira Unsworth.
Baguette diamond bangles by Tura Sugden…so amazing!
We are so in love with this remarkable collection of unglazed porcelain objects from Fos Ceramiche.
Black diamonds, yes please! By Sarah McGuire.
The cutest! From Züny, coming soon.
Too much fun trying on these Tahitian pearl statement earrings by Ten Thousand Things.
More pearl love, from Catherine Canino.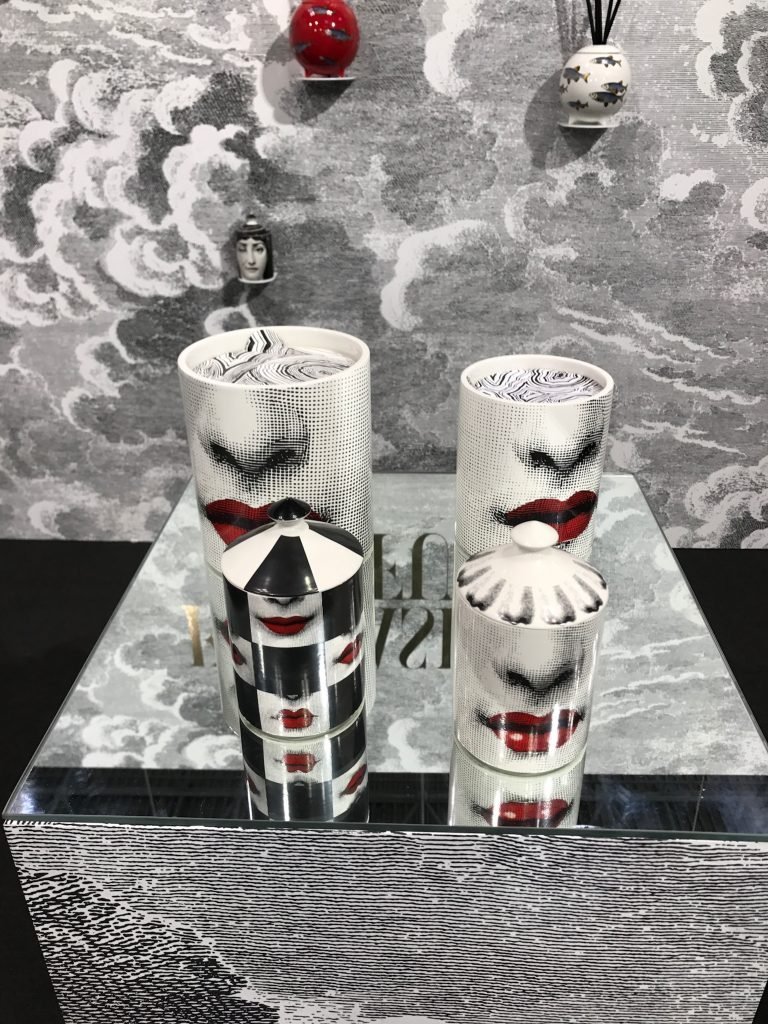 Fornasetti is like nothing we've seen before. Such a unique vision from Italian artist, Piero Fornasetti, reinterpreted by his son, Barnaba, in this incredible home decor collection.
Coming soon…VOID Watches! We are so excited to finally carry a line of wrist watches and can't wait for these to arrive. VOID Watches is a Swedish design company based in Hong Kong, with a design philosophy committed to simple shapes and attention to detail.
We met with amazing and talented artist, Lucine Almas, and immediately fell in love with her powerful designs and the meaning behind each one.
"When I design my jewelry, I think about how it can protect, heal and embolden the person wearing it.  This is a time in history when women (and men) need to wear protective armor."
We are so thrilled to announce that Chinchar/Maloney is joining the NEWTW!ST family. Their artisan, hand-crafted jewelry comes to life in their modest studio in Portland, Oregon. With an appreciation for the imperfect, they specialize in rustic diamonds, accentuating the one of a kind beauty and personality that each one holds. Stay tuned for their arrival!
To our amazing artists, thank you for the beauty that you bring to the world. To NYC, thank you for filling our hearts with inspiration.
Until next time…
xoxo
Photos by Jodi Auxier
Similar posts