Heart to Heart: New Robin Haley
New arrivals from Robin Haley are here!
Full of soulful wisdom, Robin's work is perfect for graduates as they step into the next chapter, or as an everyday amulet to carry you throughout the day. Find the one that speaks the words you need to hear and whispers love into your heart.
Wear this to remind you to trust your possibilities and reap the rewards of overcoming your limitations and crush your fears.
Home is always where your heart belongs. Let this angelic piece bring you the feelings of being home and grounded in the warmth of its love.
When faced with an entirely new choice, choose to be brave. The unknown is where everything you want is waiting for you.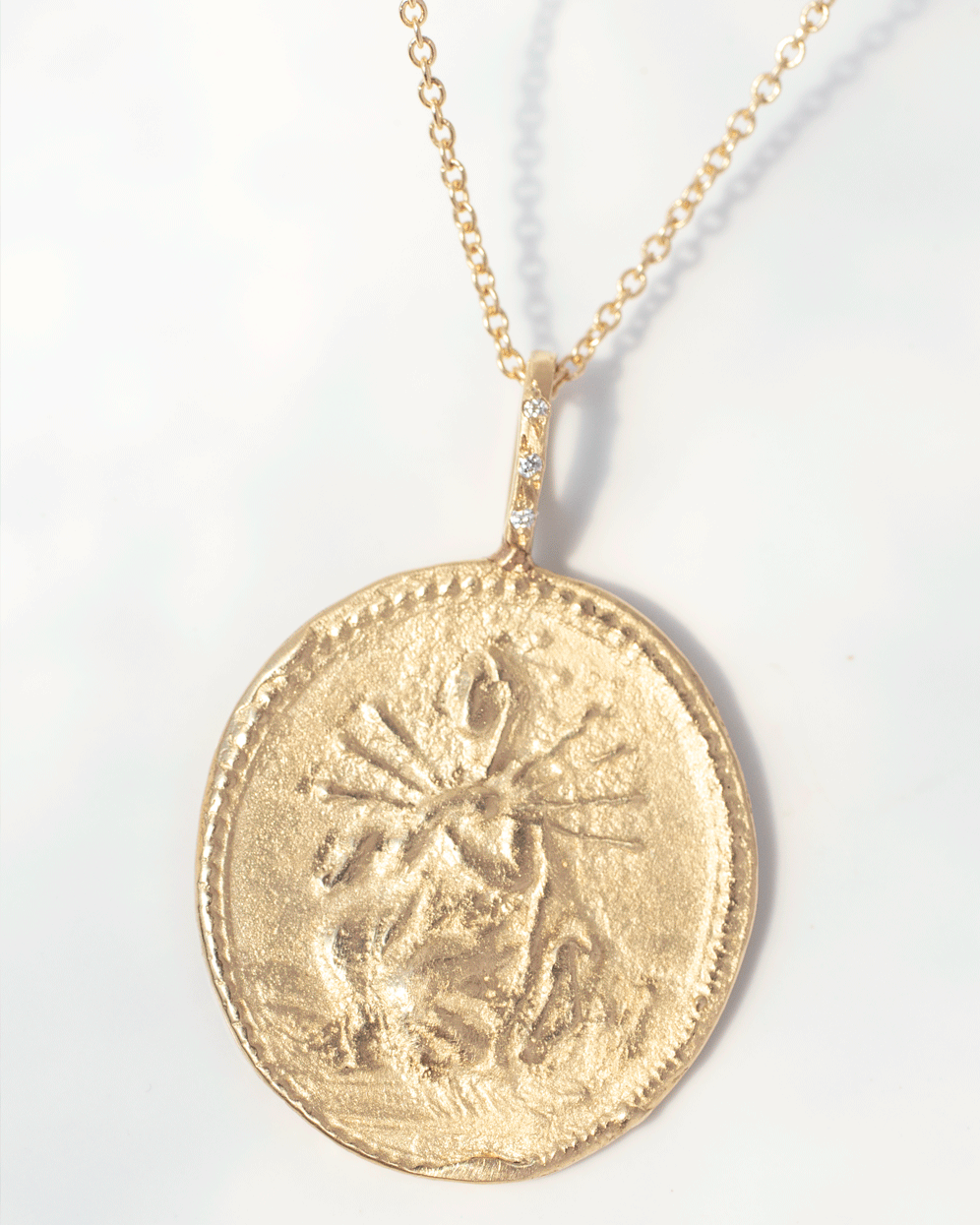 Miracles are the norm. They're happening in your life all day, every day. If only you choose to see your life this way, you will blossom into your best self.
The greatest love is patient, kind, protects, preservers, and always trusts.
The horse and its rider represent the bond between two souls — an eternal, emotional bond.
All of our deepest desires are meant to be ours and will be. Through our agreement with the universe, we can have anything our hearts desire.
I have loved you in my heart long before, and I will love you long after. Keep me, and I will keep you in my heart where you will always belong.
Similar posts