Wedding Ready
On the hunt for the perfect jewelry to wear to a wedding? We have a few ideas up our sleeves! We asked our staff for a little inspiration, and here are their recommendations:
Colleen
When in doubt, go with classics like pearls! (And don't be afraid to play with color).
Jodi
Keep it light and floral-inspired for instant wedding vibes. These BuDhaGirl bangles in champagne are a great budget pick.
Anne
Start with a sparkly pair of statement earrings and knock it out of the park with colors that complement your dress.
Jen
Headed to a beach wedding? Create an island-inspired look with a contrasting pop of color and a stack of ivory BuDhaGirl bangles.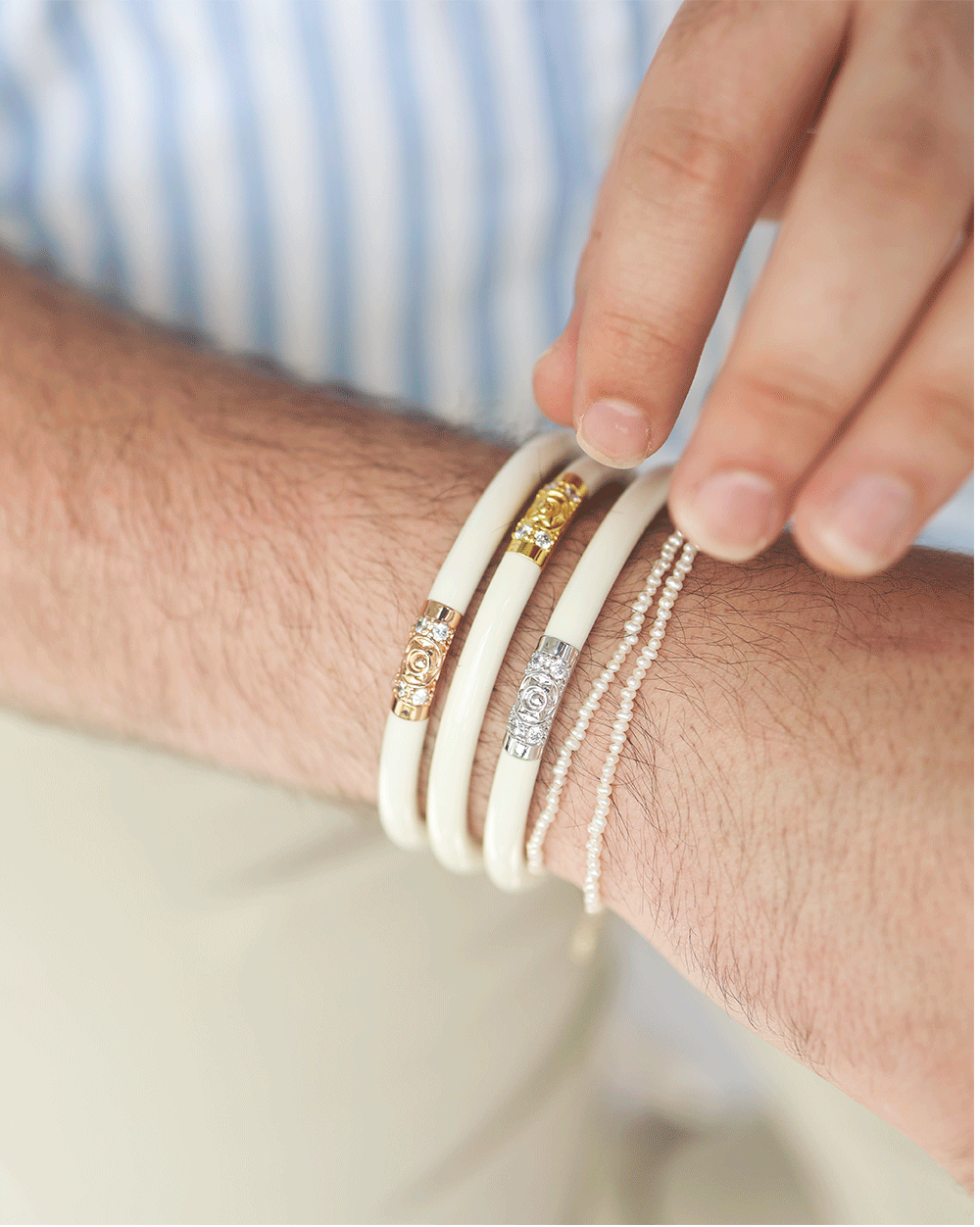 Trey
Play with pearls! Create a fun and cohesive look by mixing different pearls, from itty-bitty white seed pearls to a silvery Tahitian pearl ring.
Grace
For a clean, timeless vibe, go monochromatic! Pink dress? Lean in to it with pink jewels, lipstick, and nails. Add texture with delicate and sparkly details.
Hannah
Complement a bold pattern with soft, summery elements like this diamond bird necklace by Victoria Cunningham and the Provence hoops by Jude Frances.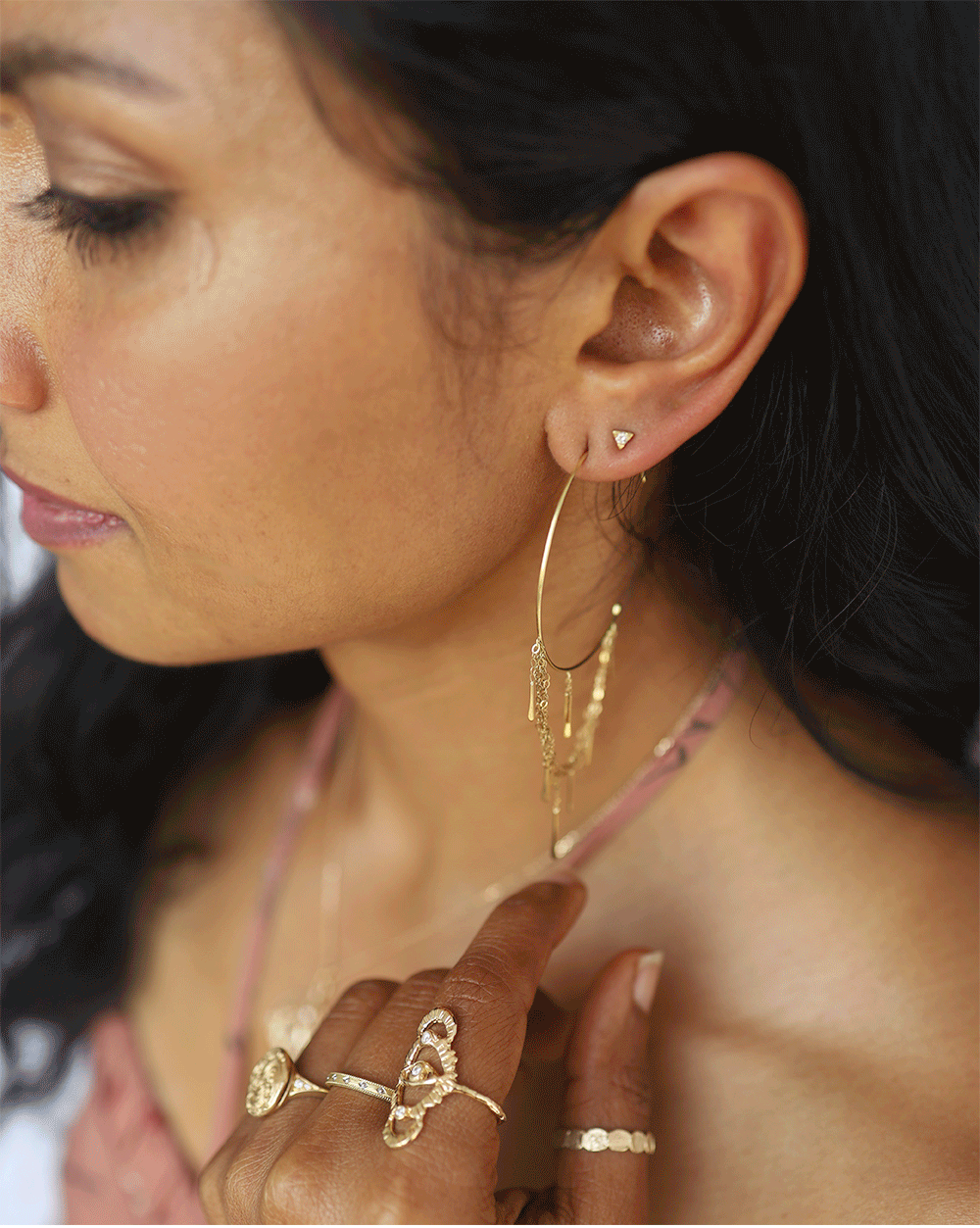 Thishya
Gold and diamonds are always a stunning combo. Choose dramatic earrings like these fringe hoops by Sweet Pea and pair them with an elegant diamond bracelet.
Similar posts