New Loves from New York
February is for love, transformation, and trips to NYC for Melee and NY NOW gift shows.
This amazing city opened its arms to us with sunny blue skies.
Our first day found us immersed in an incredible world rich in color, culture, and history.
Inspiration awaited on every corner…including a run-in with our very favorite, Gabriel Byrne. Safe to say our day was made.
Melee at the Highline Hotel was our next stop. This new jewelry show is beautifully curated by Rebecca Overmann and Lauren Wolf. There we found an amazing line by Lene Vibe from Denmark. We cannot wait to share more of her work with you. 
We began the following day at NY NOW with a visit to Jamie Joseph. We found the most incredible rings, including this never-before-seen green tourmaline. So amazing.
We found new loves, new artists, lots of inspiration, and a determination to take in every artist booth, including Polly Wales, Hannah Blount, Sarah McGuire, Rene Escobar, Saundra Messinger, and Erica Molinari.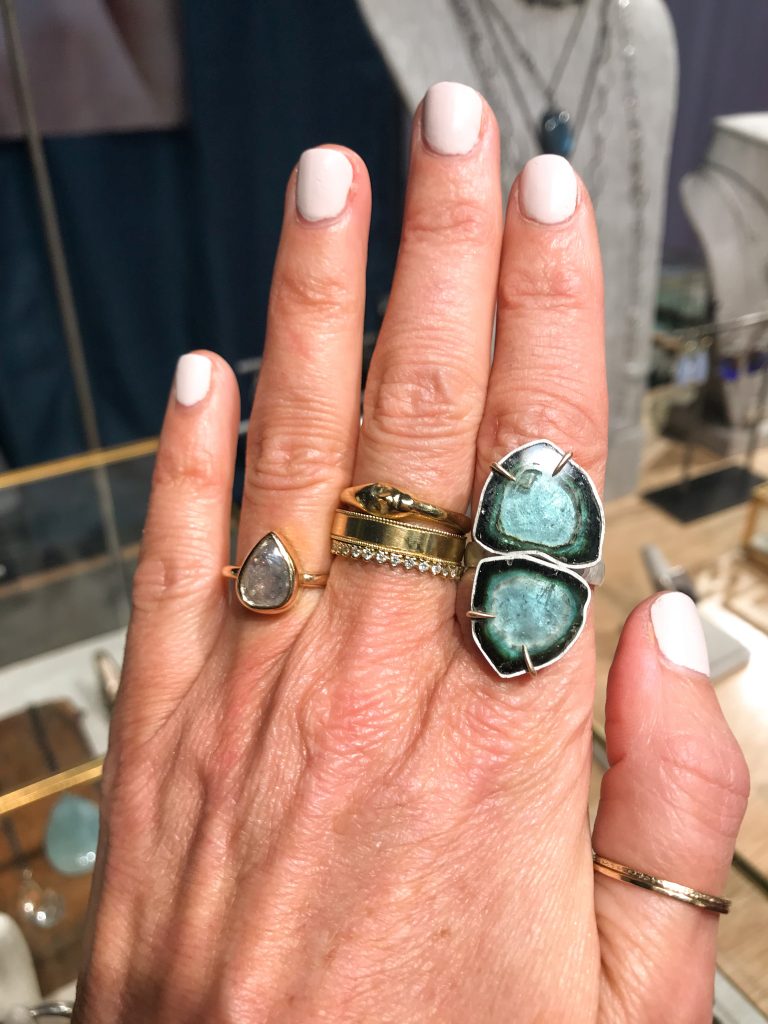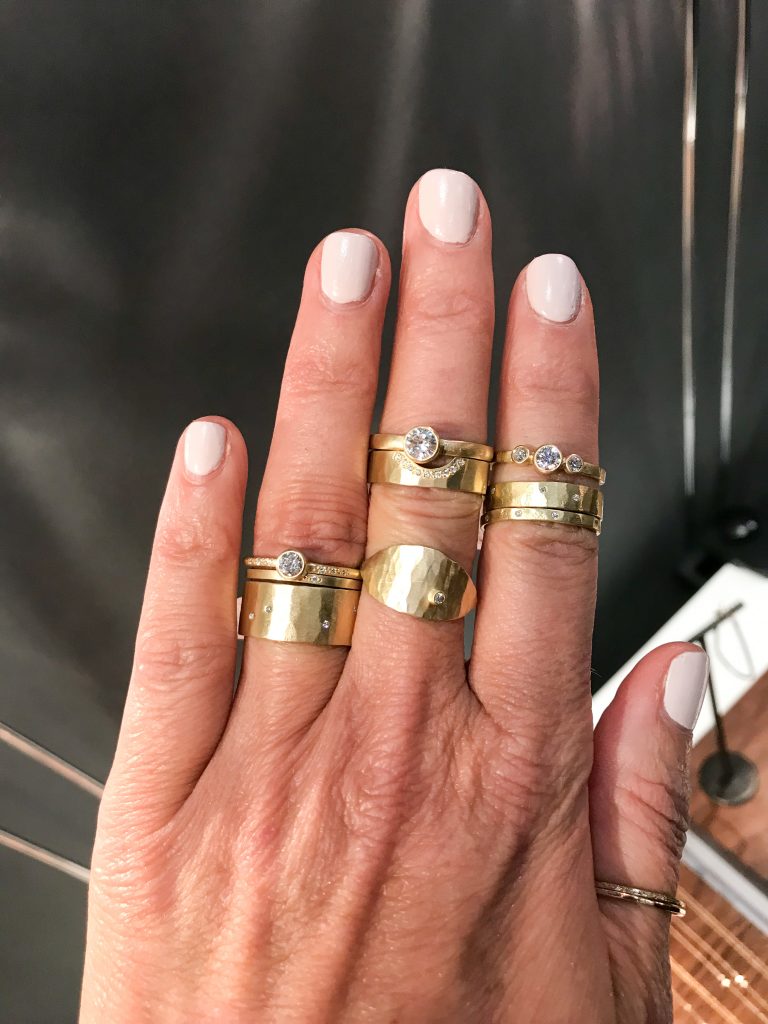 We couldn't help but fall for three new jewelry artists: Diana Mitchell, Sweet Pea Jewellery, and Gauge NYC. With Diana's clean and modern forms that feel sculptural and architectural yet distinctly feminine, Sweet Pea's soft and delicate designs reminiscent of liquid gold, and the handcrafted metal words and letters of Gauge, we were blown away by the incredible artistry and design in these collections, each so unique to its artist. Stay tuned for their arrival.
Two more days of walking the entire show led us to new artist Barloga Studios, a collection of intriguing prints on handmade paper from a women's cooperative in Nepal. Denny and Mary Beth of Barloga Studios capture nature's simple beauty in their incredible photographs. We cannot wait to share them with you.
On our last day in NYC we took in the Downton Abbey exhibit and were just blown away by the artistry in each garment.
Thank you, NYC, for the inspiration, beauty, and magic. Until next time…
xoxo
Photos by Jodi Auxier
Similar posts