New to NEWTW!ST: Yasuko Azuma & Chinchar/Maloney
We are so thrilled to announce the addition of two new artists to the NEWTW!ST family, Yasuko Azuma and Chinchar/Maloney!  With an appreciation for the perfectly imperfect and influenced by the beauty of the natural world, Yasuko Azuma and Marian Maloney, Colin Chinchar, and Lorien Chinchar-Petitt of Chinchar/Maloney are inspired to create timeless keepsakes, each telling a story unique to its wearer.
Yasuko Azuma

Taking inspiration from her childhood in Japan, Yasuko Azuma is known for her sparkling textures that glimmer like the air on an icy cold day.
"I'm very nostalgic about my childhood, growing up in Japan and playing in my grandmother's garden," explains Yasuko. "I can recreate in my mind, the botanicals, the rocks, the hanging lanterns and the way in which the branches seemed to billow and flow." It is from these memories that Yasuko draws inspiration to create beautiful, wearable works of art.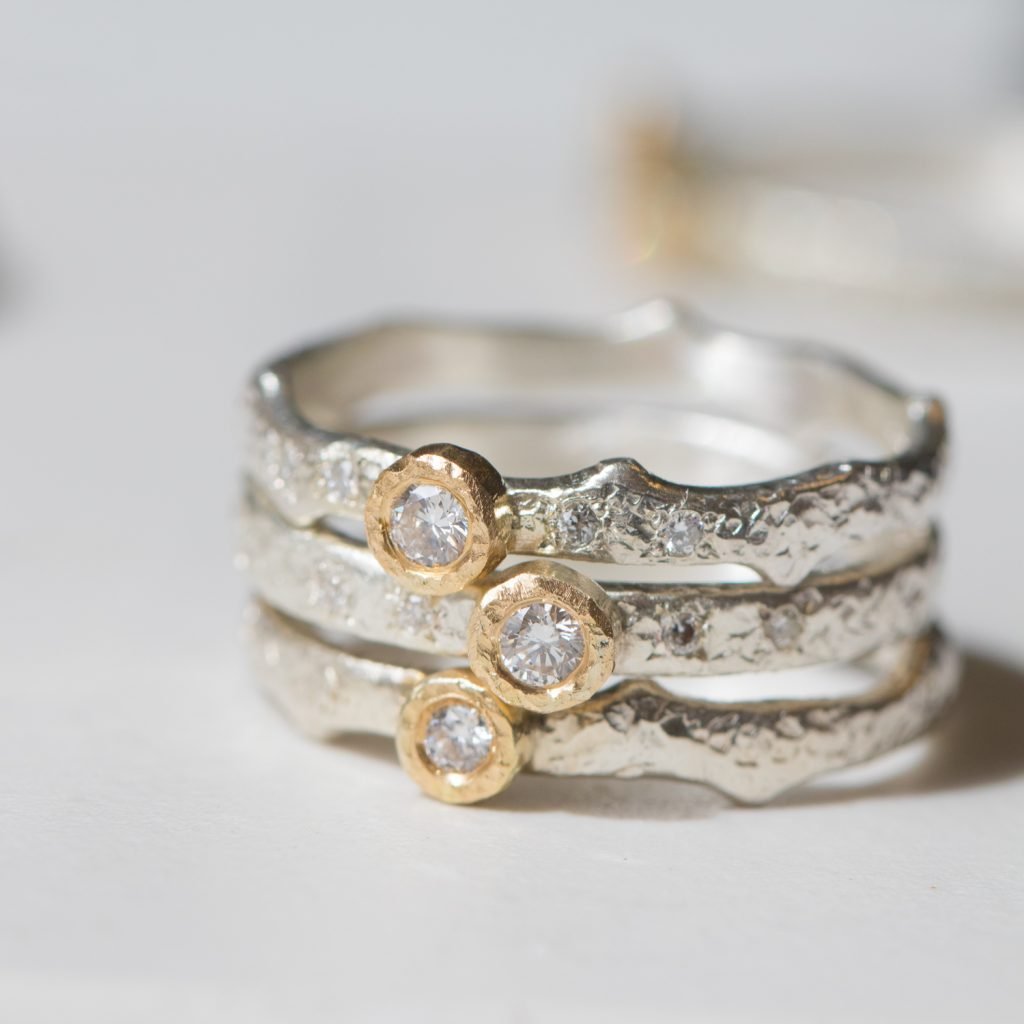 Elegantly feminine and intricately detailed, she prefers "not to follow trends but to create styles that are enduring, versatile and collectible. I also believe in jewelry that is more subdued with unexpected surprises and details rather than bold diamond statement looks." It is the subtle sparkle of her exquisite designs that draws us near.
We couldn't be more excited to now be carrying her work at NEWTW!ST. Explore more from her stunning collection, here.
Chinchar/Maloney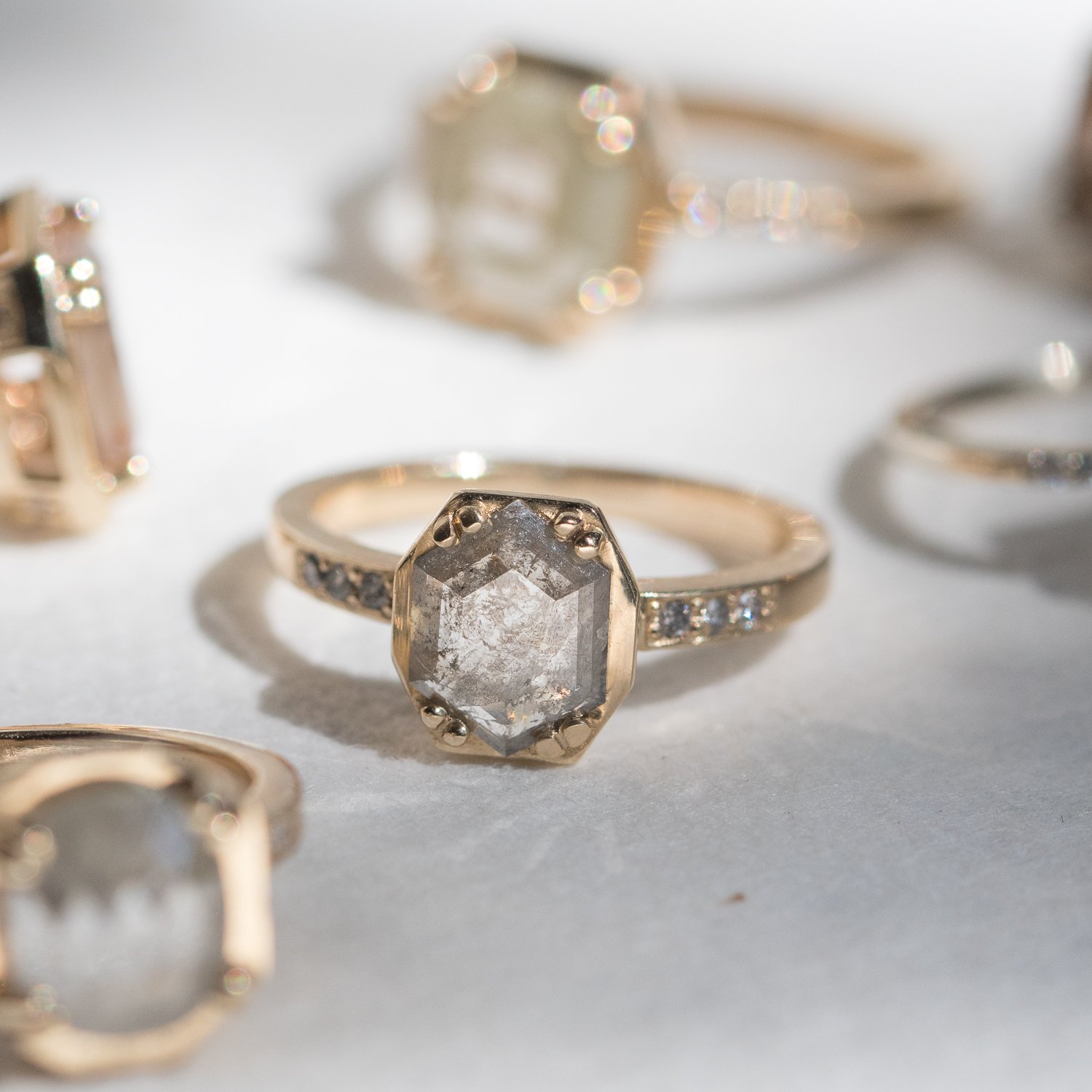 Chinchar/Maloney draws inspiration from the unique, individual beauty of rustic diamonds. Their rings are handcrafted in their Portland, OR studio using untreated, conflict-free, natural diamonds, each with their own color and one-of-a-kind characteristics……an exquisite embrace of the imperfect.
Their studio is a small collective of individuals who share the common belief that jewelry should be sustainable, ethical, and timeless.

In the inclusions of a diamond lies personality, individuality, and life. Chinchar/Maloney is committed to honoring the beauty of these imperfections, from concept to finished product.

"Truly, our diamonds speak for themselves, each in a language exclusive to the person they choose." Explore their gorgeous collection of unique, one-of-a-kind rings, here.
Photos by Laura Barton
Similar posts